List of the Top 26 Foot & Ankle Surgeons in North America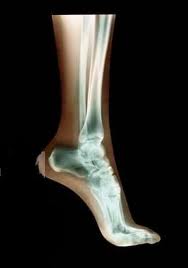 THE 26 TOP FOOT & ANKLE SURGEONS IN NORTH AMERICA: 2013 (Orthopedics This Week)
If an orthopedic surgeon has suffered a calcaneous fracture or a needs an ankle replacement, to whom do they turn? We asked! Leaders in the foot and ankle realm let us know their thoughts on the top North American orthopedic surgeons in their subspecialty.
Here is that list. We don't have "the market" on lists…this isn't the be-all and end-all list—but it is a list of who are arguably the finest foot and ankle physicians, teachers, investigators or administrators in the country. This information was obtained via a telephone survey of thought leaders in the field. The information in quotes is what we heard about these surgeons.
In alphabetical order, here are the top 26 foot and ankle surgeons in North America.
Ned Amendola, M.D.  Dr. Amendola is professor and director of the University of Iowa (UI) Sports Medicine Center. Dr. Amendola was named recipient of the Kim and John Callaghan Endowed Chair in Sports Medicine by the UI in June 2009. "He is an outstanding surgeon who treats many injured college athletes. Specifically, he is very good with malalignment problems of the foot and ankle. He is also a talented educator."
John G. Anderson, M.D. Dr. Anderson is the chairman of the Spectrum Health Department of Orthopaedic Surgery; he practices with Orthopaedic Associates of Michigan. "He has exceptional academic, programmatic, and organizational skills. His commitment to patient care and advancing the art of surgery puts him at the pinnacle of care providers."
Robert B. Anderson, M.D. Dr. Anderson is an orthopedic surgeon with OrthoCarolina, and is a past president of the American Orthopaedic Foot & Ankle Society (AOFAS). He is also a founding member of the Foot & Ankle Institute at OrthoCarolina. "His breadth of experience is enormous, and he is routinely called upon for complex cases. He is the one so many athletes seek out for treatment."
Judith F. Baumhauer, M.D., M.P.H. Dr. Baumhauer is a professor in the department of orthopaedics at the University of Rochester Medical Center. She is a past president of the AOFAS and is currently president of the American Board of Orthopaedic Surgery. "She is involved in clinical trials with the Carticept Medical and the U.S. aspects of rhPDGF. She has the ability to listen and then bring together people with totally disparate ideas…and leave them walking away thinking that XYZ solution was reasonable."
Gregory C. Berlet, M.D. Dr. Berlet is an orthopedic surgeon at the Orthopedic Foot and Ankle Center in Westerville, Ohio. "He is very widely known, well published, and is a much sought after speaker. He co-designed two different ankle replacement systems, and is extremely sought after for training expertise."
Donald R. Bohay, M.D., F.A.C.S. Dr. Bohay is an orthopedic surgeon with Orthopaedic Associates of Michigan. He is also clinical professor in the Department of Orthopaedic Surgery at Michigan State University and director of the Grand Rapids Orthopaedic Foot and Ankle Fellowship Program. "He has a great understanding of fusions and how they affect foot and ankle symptoms. He is an outstanding educator who has contributed to developing nationally recognized successful academic programs."
James W. Brodsky, M.D. Dr. Brodsky is an orthopedic surgeon with Orthopedic Associates of Dallas, and is clinical professor of orthopedic surgery at the University of Texas (UT) Southwestern Medical Center and Texas A&M Health Science College of Medicine. He is also director of the Foot and Ankle Surgery Fellowship Training Program at Baylor University Medical Center and UT Southwestern Medical Center. Dr. Brodsky is a past president of the AOFAS. "He is known for having published high quality articles on gait analysis. He has done great work on the effect of forefoot arthritis on gait and on various interventions and how they affect gait."
Christopher P. Chiodo, M.D. Dr. Chlodo is chief of the Foot and Ankle Surgery Service at Harvard, as well as an instructor at that institution. "He is doing important work on clinical outcomes in multiple arenas. This is insightful work that requires diligence because it takes so much time."
Thomas O. Clanton, M.D. Dr. Clanton is director for Foot and Ankle Sports Medicine at the Steadman Clinic in Vail, Colorado, and is a past president of the AOFAS. "He has extensive experience working with professional athletes in football, basketball, and skiing. "He is quite a good physician, a good surgeon and just a nice person."
J. Chris Coetzee, M.D., Mb ChB Dr. Coetzee is an orthopedic surgeon with Twin Cities Orthopedics in Minneapolis and clinical associate professor at the University of Minnesota Department of Orthopaedic Surgery. "He is uniquely talented and has a terrific grasp of issues happening in the field."
Timothy R. Daniels, M.D. Dr. Daniels is associate professor of surgery at the University of Toronto and head of orthopedic surgery at St. Michael's Hospital. He is also Adjunct Scientist in the Keenan Research Centre of the Li Ka Shing Knowledge Institute of St. Michael's Hospital. "He is involved in a cutting edge project on ankle arthritis and rhPDGF. He is a real thought leader and pushes the envelope regarding new surgical techniques and treatment options for foot and ankle fusions and hard-to-treat clinical problems."
 Richard D. Ferkel, M.D. Dr. Ferkel is an orthopedic surgeon with the Southern California Orthopedic Institute, and is director of the Sports Medicine Fellowship Program at the same facility. Dr. Ferkel is also a clinical instructor of orthopedic surgery at the University of California Los Angeles. "He is a very good ankle arthroscopist…quite experienced and pioneering. He is the consummate educator to surgeons, fellows, and residents because he knows how to lead, is well spoken, and is exemplary with regard to patient care."
Mark A. Glazebrook, M.S.C., Ph.D., M.D., FRCS(C)  Dr. Glazebrook is an assistant professor of surgery in the division of orthopedics at Dalhousie University in Nova Scotia. "He is a tremendous researcher who has great clarity of thought. He has great new ideas and is honest about his work."
Steven L. Haddad, M.D. Dr. Haddad is Senior Attending Physician at the Illinois Bone & Joint Institute in Chicago, as well as is section head of Foot and Ankle Surgery at NorthShore University Health Systems. Dr. Haddad is the current president of AOFAS. "He is a great inventor, and is very passionate about foot and ankle surgery. He is on the forefront as far as ankle replacement research and is a wonderful product developer."
Kenneth Hunt, M.D. Dr. Hunt is an assistant professor of orthopedic surgery at the Stanford University Medical Center in California. He practices at Stanford Hospital and Lucile Packard Children's Hospital. "He combines clinical expertise with research acumen like few others. With a keen interest in sports injuries of the foot and ankle and a leadership role in the Orthopaedic Foot and Ankle Outcomes Research (OFAR) network, Ken will undoubtedly help shape the field of foot and ankle surgery as he progresses through his career."
Jeffrey E. Johnson, M.D. Dr. Johnson is a professor of orthopedic surgery at Washington University School of Medicine in St. Louis. "He has a great ability to manage very complex cases and deformities; his surgical approach involves multiple, well thought out steps. He is a very unassuming guy that everyone likes."
Sheldon S. Lin, M.D. Dr. Lin is associate professor at Rutgers New Jersey Medical School in Newark. "His work involves trying to determine whether biologics truly add to fusion rates. He is a true scientist, something that is really needed now that there are so many stem cell products out there."
Thomas H. Lee, M.D. Dr. Lee is an orthopedic surgeon at the Orthopedic Foot and Ankle Center in Westerville, Ohio. "Beyond his excellent clinical work, he has been a tremendous leader in the area of AOFAS membership; he possesses a strong understanding of electronic media. He has really ignited a spark amongst people with regard to international volunteerism."
Jeremy J. McCormick, M.D. Dr. McCormick is assistant professor of orthopedics at the Washington University School of Medicine in St. Louis. "He is a young guy with an inquisitive mind who is asking all the right questions regarding arthritis of foot and ankle and then designing research around that to improve on conventional wisdom."
William C. McGarvey, M.D. Dr. McGarvey is an associate professor in the department of orthopaedic surgery at The University of Texas Medical School at Houston. He is also program director of the UT Orthopaedic Surgery Residency Program. "He is an outstanding foot and ankle surgeon, and is an expert on trauma and small wire fixator frames."
Murray J. Penner, M.D. Dr. Penner is a clinical associate professor at the University of British Columbia in Vancouver. He is also a staff orthopedic surgeon at Cambie Surgery Centre and at St. Paul's Hospital, both in Vancouver. "He is a rising star who is doing a lot of work in total ankle arthroplasty. He is a great researcher who is doing studies on total ankle arthroplasty and looking at the results of the STAR Ankle."
Charles L. Saltzman, M.D. Dr. Saltzman is professor and chair of orthopaedic surgery at the University of Utah in Salt Lake City. He also holds an adjunct Professorship in the Department of Bioengineering. Dr. Saltzman is a past president of the AOFAS. "He is probably the smartest foot and ankle surgeon in America. He is a great thinker and does groundbreaking research on the mechanics of forefoot surgery."
Bruce J. Sangeorzan, M.D. Dr. Sangeorzan is chief of the Orthopedics Service at Harborview Medical Center in Seattle. He also is professor and vice-chair of the University of Washington's Department of Orthopaedics and Sports Medicine. Dr. Sangeorzan is president-elect of the AOFAS. "He is widely respected and sought after. He is a world expert on reconstructive treatment of patients after severe foot trauma."
Lew C. Schon, M.D. Dr. Schon is director of foot and ankle services at MedStar Union Memorial Hospital in Baltimore. He is also founder and director of the Orthobiologic Laboratory at that facility. He is a past president of the AOFAS. "He has a breadth of talents, i.e., anything from complex fusions to fine nerve work. He processes multiple components of complex deformity in various clinical situations."
Keith L. Wapner, M.D. Dr. Wapner is an orthopedic surgeon with Pennsylvania Orthopaedic Foot and Ankle Surgeons. He is also clinical professor of orthopedic surgery at the University of Pennsylvania. He is a past president of AOFAS. "He is an innovator and has made significant contributions to the technology in orthopedics. He is down-to-earth, humble guy who infuses sanity and calm into both the chaos of the OR and into society meetings."
Alastair S. E. Younger, M.B., Ch.B., M.Sc., Ch.M., F.R.C.S.(C) Dr. Younger is an associate professor at the University of British Columbia in Vancouver. "He is widely versed in clinical research on ankle arthritis and deformity and deformity. He is internationally recognized for his clinical expertise."