Life Spine fined $6M by DOJ without criminal charges at this point.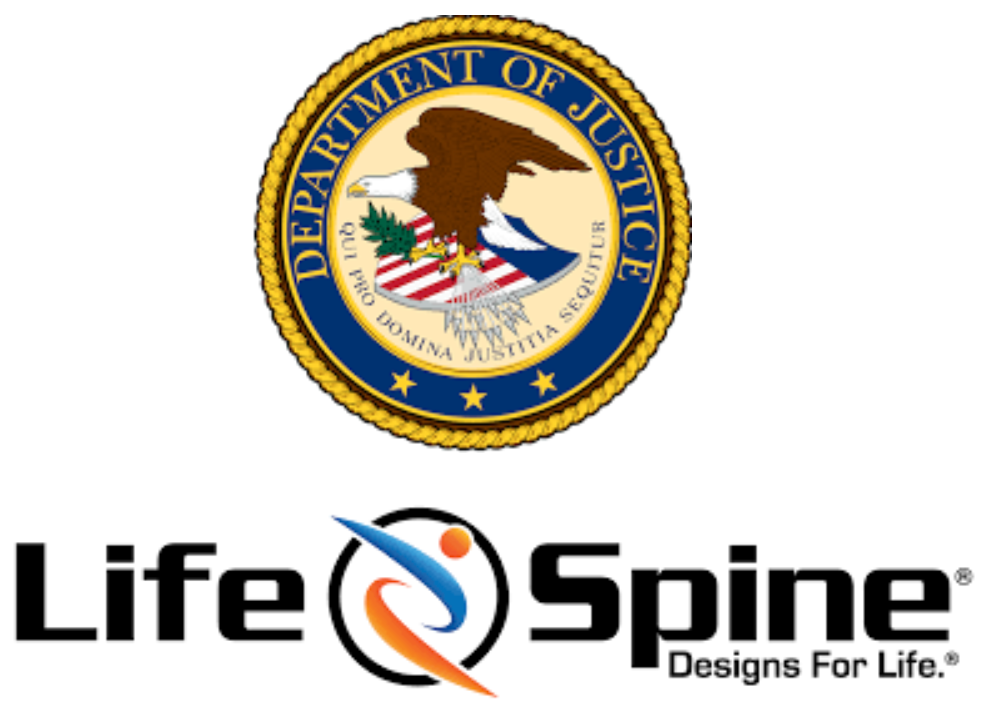 DOJ Settlement – Manhattan U.S. Attorney Announces Settlement Of Lawsuit Against Spinal Implant Company, Its CEO, And Another Executive For Paying Millions Of Dollars In Kickbacks To Surgeons
Original story – DOJ sues LIFE SPINE for paying kickbacks to surgeons for product use
Life Spine Excec Pay Nearly $6 Million to Settle Federal FCA Suit
Law360 reported today that Life Spine and executives Michael Butler and Richard Greiber have agreed to pay nearly $6 million to settle the federal government's False Claims Act suit filed in July. Butler has agreed to pay $375,000 plus interest, Greiber $115,000 and Life Spine will pay the remaining $5.5 million. The suit was launched in February 2018 by four former Life Spine employees who will receive 20% of the settlement payment. The former employees have retaliation claims that will continue to move forward. The complaint alleged that Life Spine paid kickbacks to surgeons to induce them to use the company's products. According to the complaint, approximately one-half of the company's sales for the relevant period 2012-2018 were derived from surgeons who were receiving payments from the company.