Engineering titles correlate with innovation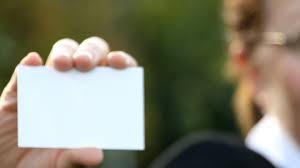 It's funny how Engineering titles can shine light on how a company thinks about innovation.
I talk with alot of Engineers. An Engineer can tell me their job title and I can tell them how big of an organization they work in. Every time.
Big
The big Orthos no longer innovate from the inside. Their innovation strategy is 100% acquisition.
As I write this, Stryker just acquired OrthoSensor for a bundle. Now, you are thinking that Stryker could have developed the surgical procedure sensors (like OrthoSensor) internally themselves, but they didn't. Stryker didn't because innovation is not part of their DNA any longer. Their own Engineering titles give this fact away.
The lists below show you that the big ortho companies don't focus on innovation any longer. Most big company Engineers focus on systems (preventing mistakes) rather than innovating (making mistakes). Zimmer is the #1 total joint company in the world, and at one time Zimmer had over 100 remediation engineers based in Warsaw. Amazing!
Another tell is that less than 10% of the Engineers in Big Ortho are directly working with surgeons.
Small
Small companies have to innovate to survive. Small companies are 100% focused on new product development and innovation. Its a foot race to out-innovate the competition. [ Read more about how the little guys do this here – The hidden tool that spawns innovation… Iteration ]
In small Ortho companies, 100% of the Engineers are directly working with surgeons.
---
Engineering Titles at Big Ortho Companies (avoiding mistakes)
Design Assurance Engineer
Reliability Engineer Sustaining
Remediation Engineer
Packaging Engineer
EU MDR Engineer
Process Engineer
CAPA Engineer
Research Engineer
Supplier Quality Engineer
Engineering Change Coordinator
Engineering Titles at Small Ortho Companies (making mistakes)
Product Development Engineer
Project Engineer