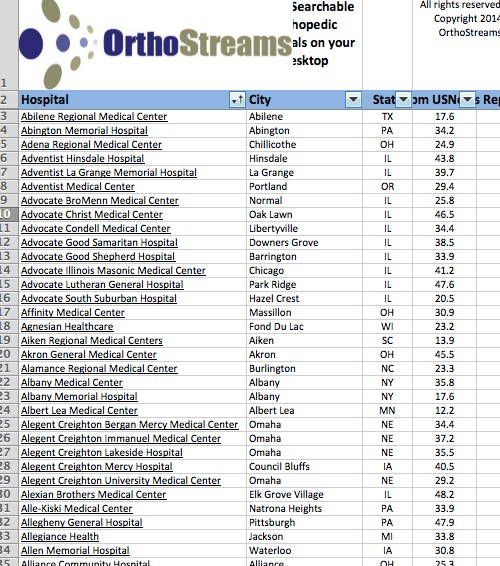 1,600 US Orthopedic Hospitals in a single database
This Excel file took me many months to build.  The result is around 1,600 Hospitals that do Orthopedic work.  A great tool for you Orthopedic folks in many areas – sales, marketing, recruiters and service providers.
The file is provided in an Excel format so that you can search or sort by Hospital name, city, or state.  Each Hospital name is linked to the US News profile page that details a profile, doctors at each hospital, US ranking and contact information.
2015 Edition
Hospital name with link to:

profile
surgeons
US ranking
contact information

Sort by: