A Technical Review of Additive Manufacturing in Orthopedics

(guest article written by Brian McLaughlin, Amplify, Inc.) 
The History of AM in Orthopedics
The use of Additive Manufacturing (AM), or 3D printing, has been used in Orthopedics for many years, from companies such as Pipeline Orthopedics (now part of Stryker) to Exactech.  The technology has been more widely used outside the US by companies such as Adler Ortho and Lima, Lima reporting that they have implanted over 100,000 3D printed acetabular cups over many years.  AM has been used by many companies in fact for well over 10 years, for products ranging from custom and standard implants to complex instrumentation.  It was often seen as a technology that was out of reach due to cost and complexity, where only those that were able to figure it out could take advantage.  However, with the technology and machines becoming more robust, the growth of AM within Orthopaedics is steadily growing, yet we still have plenty of hurdles to face.
The Two Fundamental Technologies
The two primary technologies used for Additive Manufacturing are EBM (Electron Beam Melting) and Laser Sintering.  Only one company provides EBM, Arcam, now part of GE Additive.  There are a handful of companies that provide Laser platforms such as EOS, Concept Laser (also part of GE Additive), Renishaw, 3D Systems, SLM Solutions, with a few more on the horizon.  The primary material used for implants is Titanium, Grades 5 and 23 primarily.  Cobalt Chrome is another material that is available on both platforms, however mostly dominated by Laser processing.  Laser platforms also offer access to other materials used in Orthopaedics including 17-4 Stainless Steel which is widely used for instrumentation.  Outside of Orthopaedics, there are many other materials available for use depending on your application such as Aluminum, Titanium Aluminide, Inconel, etc.
Choosing a Technology
Each technology offers unique opportunities, but perhaps the most widely discussed topic between the technologies circles around resolution – i.e. how fine a surface finish is possible for the parts right out of the machine without the need for secondary processing.  While resolution can be an important factor, the use of AM is very design dependent with some level of post-processing needed most of the time.  The real question should be what the clinical benefit is and does the design stand up to physical testing necessary for a product clearance.  Therefore, what does each technology, EBM or Laser, offer for a clinical benefit and product performance?
There are many studies done by universities and companies that show that show surface roughness at the microscopic level promotes bone growth.  There are also studies that show that there is an optimal pore size for a lattice structure or lattice layer that supports bone ingrowth.  While both technologies can allow for designing these types of structures, one technology (EBM) provides more surface roughness than the other (Laser), which could ultimately provide a better clinical environment for bone attachment and ingrowth.  The difference between the two technologies however on a competitive basis may not tell the full story for using additive for a product.
Safety
Management of risk is a common theme in Orthopedics, so this topic is no surprise.  Instead, however of focusing on the product as often we do for end users, the safety of those managing facilities and machines is the concern here.  If you have visited various websites for suppliers for AM, you may have seen people wearing full protective gear when working in and around AM machines.  This is due to powder management, and it is somewhat different between Laser and EBM.  One difference is the fact that the powder size for Laser is often between 25-45 microns, while powder size for EBM is between 45-105 microns.  In general, Titanium powder at the Laser powder size is considered explosive and needs to be managed differently than the powder for EBM, which is not considered explosive.  Secondly, powder management is crucial for building products that meet ASTM material standards, thus having good processes for material management is necessary for every supplier.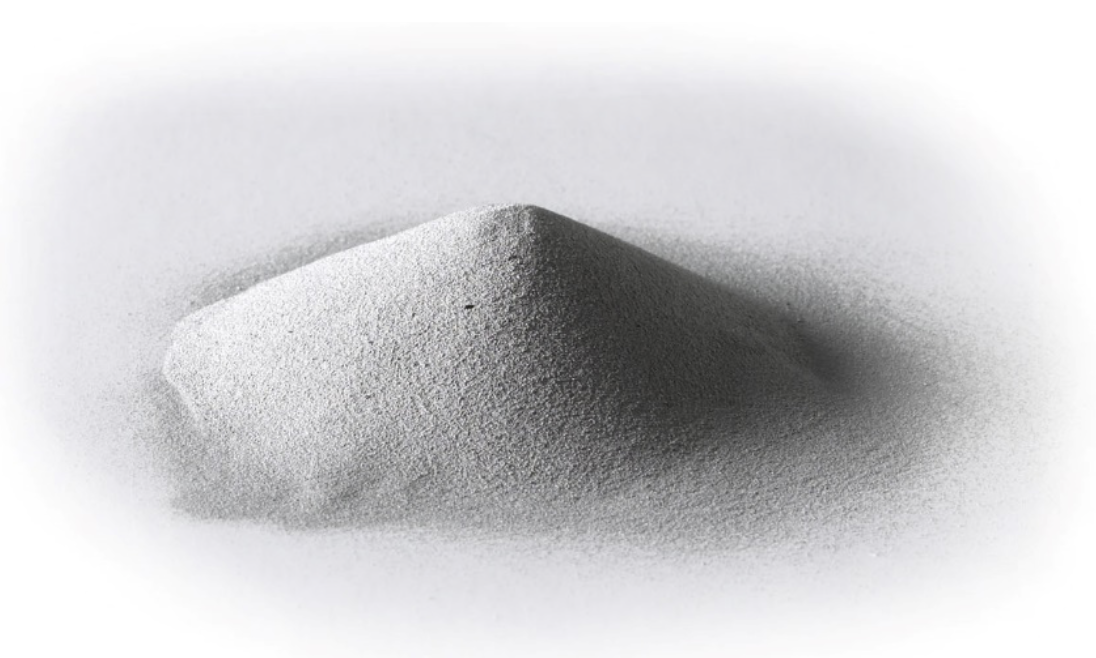 Recent Technology Trends
Over the past 6 months to a year, I have noticed a trend, particularly in spine products that were Additively Manufactured, and FDA cleared.  The trend was that the majority, if not all, were manufactured via Laser.  While I may be somewhat biased towards EBM given my experience, I believe there is a larger dynamic other than the technology itself impacting why companies are using Laser as opposed to EBM.  I believe it is as simple as access to the technology – there are simply more companies providing Laser services than EBM services.  However, it gets a little more complicated when thinking about this, because while there certainly are more suppliers with Laser, which Laser platform does each supplier have?  Of the providers I am aware of, a few are EOS specific, one is Concept Laser specific, one has (3) different Laser platforms, and even then, they only use certain machines for certain types of materials.  The challenge then is for OEMs to determine which platform you want to use while also finding a supplier with that same capability.  In addition to Additive capability, what else does that supplier have to offer in the way of downstream processing, i.e. machining, finishing, cleaning, packaging, etc.  The path for AM manufactured parts goes through secondary suppliers almost all of the time, keep that in mind.
Opinion on the Best Technology for Orthopedics 
I'm in a unique space with regards to the industry having previously been very involved with the AM Group at DTI/Arcam, recently acquired by Oerlikon, as the Business Unit Manager and recently working on behalf of an OEM needing AM and secondary services from outside contract manufacturers.  For the OEM, I have used both EBM as well as Laser for products, however in a slightly different manner for each technology.  That said, both technologies have a place in the industry and will make a big impact as the technology becomes more adopted and accessible.
Coming from the perspective of an OEM, what does the industry need?  I believe there is specifically a need for additional EBM suppliers, for Medical, as there are very few with the current EBM platforms.  Along with that, a new supplier should have experience working with the platform, for designing components using AM tools, testing and downstream manufacturing.  They should have a good grasp of the different software tools available, including those for lattice structures and build preparation to help their clients make informed decisions, particularly with regards to testing for FDA submissions.  In addition, they should have an extended network where clients could leverage and help them bring products to market, whether with secondary machine shops or regulatory consultants.
In addition to EBM suppliers, there is a need in general for more experienced AM suppliers who have Orthopaedics experience, i.e. experience developing Orthopaedic products and bringing them to market.  While this will likely take a while, now would be a great time to get in and get established, and work to establish relationships with OEMs who already have products that are being increased due to broader clinical acceptance of AM devices.  There is no doubt that AM is the future for many devices with Orthopaedics, but we all need to remember this is still an enabling technology that will ultimately help with patient outcomes, and hopefully in a more cost-effective way.
For more information, you can contact Brian at ?????