Surface Dynamics receives tax freeze to build $5M facility in Memphis TN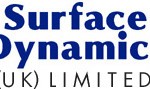 Medical device coating company Surface Dynamics has received a five-year tax freeze from Bartlett, TN, just outside Memphis, for a $5 million facility that will employ 41.  The company is finalizing a lease of a 14,500-square-foot facility in the Axel Business Park Subdivision at 3110 Stage Post, according to its payment-in-lieu-of-taxes request.  It will begin $200,000 in improvements to the space once the deal is completed but company officials believe it should begin shipping finished products by the beginning of June.
Surface Dynamics will focus on applying a plasma spray to medical implants for hips and knees. The coating will help promote bone growth into implants.  The company's target customers are manufacturers that make orthopedic, spinal or dental implants such as Smith & Nephew, Wright Medical or Medtronic.