Memphis Bioworks initiates an Accelerated Concept-to-510(k) incubator program for Startups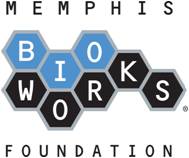 Memphis' ZeroTo510 to Aid Med, Biotech Startups (Daily News Memphis)
Memphis Bioworks Foundation and Innova have launched ZeroTo510, an accelerator program to help entrepreneurs bring medical devices and companies to market.
Applications are due April 5, and through a competitive process, six startups will be selected to participate in a 12-week, mentor-driven program that will include instruction and hands-on activities to guide entrepreneurs through the process.
In addition, co-investors Innova and MB Venture Partners – a venture capital firm that invests in medical-device and biotech companies – will give each chosen company $50,000 in seed capital to jumpstart its finances.
ZeroTo510 aims to help medical device entrepreneurs navigate the startup process, refine their business models and achieve the U.S. Food and Drug Administration's premarket notification filing.
"ZeroTo510 is the first-ever program of its kind in the United States focused on medical devices," Allan Daisley, Memphis Bioworks' director of innovation and sustainability initiatives, said in a statement. "An entrepreneurship program for medical devices is an ideal match for the resources and talents of the Memphis area. Typically, it can take years for ideas to pass through regulatory hurdles. An accelerator program that focuses on the 510(k) filing is the right approach to achieving an expedited path to market, but achieving success in that path requires unique skills and knowledge. ZeroTo510 will provide that."
The program is open to applicants from around the world, but companies selected must be willing to relocate to Memphis for participation.
"Those who are already Memphis-based know the resources and talent available to them here," Ken Woody, Innova partner and ZeroTo510 board member, said in a statement. "Those who relocate here will soon learn that Memphis is the right environment to launch and grow a medical device company, and we expect them to quickly develop connections here."
ZeroTo510 is an initiative of the Greater Memphis Accelerator Consortium, a state-funded entity whose mission is to accelerate the growth of Greater Memphis-area entrepreneurial businesses.
Nonprofit Memphis Bioworks Foundation works to accelerate the growth of the bioscience industry in the region, while Innova – a pre-seed, seed and early-stage investor – provides bioscience and technology entrepreneurs with resources to nurture the growth of their companies.