All eyes on DePuys "Bellwether Trial" for Metal-on-Metal Hip Lawsuits
"Bellwether Trial" for DePuy ASR Hip Lawsuits (Walter Eisner @ OTW)
More than 6,000 lawsuits have been filed in state and federal courts by patients who claim they were harmed by DePuy Orthopaedics Inc.'s ASR metal-on-metal hip.
Lawyers have now agreed in front of a federal judge to conduct a "bellwether trial," to help determine potential liability and damages, according to a May 1 Bloomberg report.
The lawsuits, according to court documents, share factual issues as to whether DePuy's ASR XL Acetabular Hip System, a device used in hip replacement surgery, was defectively designed and/or manufactured, and whether DePuy failed to provide adequate warnings concerning the device, which DePuy recalled along with another ASR device, the ASR Hip Resurfacing System, in August 2010.
6,200 Lawsuits
Lawyers for patients and the company reportedly met with the Ohio federal judge overseeing the pretrial collection of evidence in 4,200 federal lawsuits. Another 2,000 are in state courts. Both sides are negotiating a way to choose suitable plaintiffs to help resolve whether the company bears blame and how much each case could be worth, said the Bloomberg article.
"The parties are in agreement that we would like to have a bellwether trial," company attorney Robert Tucker told U.S. District Judge David Katz at a hearing in federal court.
In January, DePuy's parent, Johnson & Johnson, reported that it had already spent about $800 million on the recall. At the hearing, Tucker reportedly told the judge that the company has produced more than 37 million pages of documents in discovery. By stacking that paper, "you would have seven towers equal in height to the Empire State Building," Tucker said.
First Trial in Vegas
According to Bloomberg, plaintiff's attorney Ellen Relkin said the first trial is scheduled to begin in state court in Las Vegas in mid-December. Another trial is slated for January in state court in Maryland. She said the first federal trial could be next March or April.
DePuy recalled its 93,000 ASR hips worldwide, including 37,000 in the U.S., saying more than 12% of the devices failed within five years. Lawsuits in federal and state courts describe patients in pain and immobilized by joint dislocations, infections and bone fractures.
FDA Ortho Panel Hearing
The recall and subsequent spotlight on all large-diameter metal-on-metal hips, including those made by other manufacturers, resulted in British surgeons recently recommending that surgeons stop using the devices in patients. The FDA said recent studies noting an increased failure rate of the devices has "added to the agency's existing concerns." In response the agency announced on March 29, that it will convene its Orthopaedic and Rehabilitation Devices Panel on June 27-28, 2012.
The federal case is: In re DePuy Orthopedics Inc., ASR Hip Implant Products Liability Litigation, 10-MD-2197, U.S. District Court, Northern District of Ohio (Toledo).
Engage Tiger to bring in "A" Players to your team.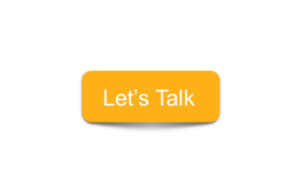 7 Disruptive Trends in Orthopedics
Orthopedic Products for Sale or Distribution or License
Databases for Sale