First trial complete. Durom Cup prosecution-1 Zimmer-0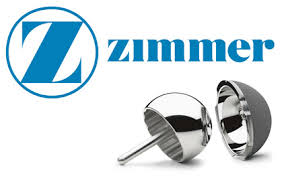 ZIMMER LOSES FIRST DUROM CUP LAWSUIT (Orthopedics This Week)
A Los Angeles jury has handed Zimmer Biomet Holdings, Inc. a $9.2 million loss over the company's Durom Cup hip replacement system. It was the first trial loss for Zimmer over the system.
According to published reports, Gary Kline filed suit against Zimmer after experiencing complications with the device and had to undergo two revision surgeries to correct the problems. The jury returned the verdict in only a few hours after a three week trial. The jury said the company failed to warn of the dangers associated with the cup and that its design was faulty.
Kline's lawyers noted that Zimmer had sold the implant in Europe, where it reportedly had a track record of acceptable patient safety. However, they argued, Zimmer made modifications to the plasma coating of the implant. They told the jury that the company failed to perform safety tests on the new plasma coating before introducing the device into the U.S. market.
No Punitive Damages
There were no punitive damages, with $153,000 in medical costs, $6.4 million in future noneconomic damages and $2.6 million for past noneconomic damages, according to a July 28, 2015 Reuters report. The jury assigned 100% of the liability to Zimmer.
Durom Cup History
Zimmer introduced the Durom Cup in 2006 and at least 12,000 people received the implant by 2008. Some surgeons warned the company about problems after just a year on the market.
One of those surgeons was the company's own consultant, Lawrence Dorr, M.D. Dorr told the New York Times in 2008, "It's a bad design." He reportedly told one of the company's engineers that the company should pull the cup because it was "crippling patients."
Class II Recall
The company said problems were due to surgical mistakes and temporarily stopped sales for two months in 2008 while it released new instructions. In September 2008, the FDA issued a Class II recall for the device. The agency reportedly said the company was misbranding the implant because the label was "false and misleading." More than 19,000 implants were included in the recall.
Litigation Update
There are about 300 cases awaiting resolution in consolidated Multidistrict Litigation (MDL) in New Jersey. There are also more than 25 lawsuits pending in the Los Angeles Superior Court.
The first suit filed in federal court against Zimmer was dismissed in May when a federal New Jersey jury found that the plaintiff's claims were barred by the statute of limitations because the suit was filed after the expiration of the one-year statute of limitations for products-liability claims under Louisiana law, where she was implanted with the Durom Cup product in 2006.
Zimmer won a state court victory in 2014.