ISTO Technologies is acquired by a private equity firm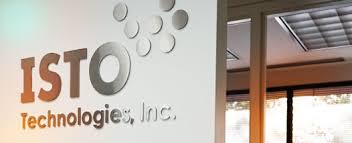 Thompson Street Capital Partners Acquires Isto Technologies' Commercial Business (ODTMag)
website – ISTO Technologies      website – Thompson Street Capital Partners
Deal will expand the reach of ISTO's orthobiologics portfolio.
Thompson Street Capital Partners (TSCP), a private equity firm based in St. Louis, Mo., with $1.5 billion of assets under management, has acquired the commercial operations of ISTO Technologies (ISTO). Terms of the transaction were not disclosed.
"We're excited to partner with management to build upon ISTO's orthobiologics platform," said Jim Cooper, managing partner at TSCP. "Management has achieved remarkable success by developing an innovative product offering which accelerates bone healing and demonstrates proven clinical results. We look forward to supporting continued investment in product development, sales force expansion, and complementary acquisitions to leverage ISTO's capabilities and increase the company's reach within the spine and orthopedics markets."
"On behalf of all ISTO employees, we're very happy to have TSCP's support," ISTO CEO George Dunbar said. "TSCP's growth-focused investment philosophy is a perfect fit for ISTO and we are excited for the opportunity to accelerate investments in infrastructure and launch new products to expand the reach of our orthobiologics portfolio."   Headquartered in St. Louis,  ISTO is an orthobiologics company that provides advanced solutions for the spine and orthopedics markets. The company offers a portfolio of products including InQu Bone Graft Extender and Substitute, Influx Trabecular Bone Graft, and CellPoint Concentrated Bone Marrow Aspirate System.