Invibio's monopoly on implant-grade PEEK to be broken up by the FTC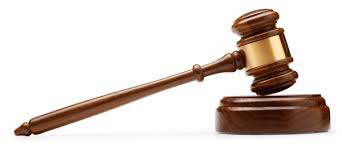 Device Supplier Settles Monopoly Allegations With FTC (RAPS)
UK-based Invibio, the first company to sell implant-grade polyetheretherketone (known as PEEK) to the world's largest medical device makers for spinal and other medical implants, has agreed to settle Federal Trade Commission (FTC) charges that it violated federal antitrust law by using long-term exclusive contracts to monopolize the PEEK market.
According to the FTC, two other companies, Solvay Specialty Polymers (the US Food and Drug Administration [FDA] cleared the first spinal implant device using Solvay PEEK in 2010) and Evonik Corp. (FDA approved the first spinal implant device using Evonik PEEK in 2013) tried to enter the implant-grade PEEK market, but Invibio's anticompetitive tactics impeded them from effectively competing and Invibio retained about 90% of PEEK sales worldwide.
"This case affirms that the first company to enter a market cannot rely on anticompetitive contract terms to lock up customers and box out rivals," said Debbie Feinstein, director of the FTC's Bureau of Competition. "This settlement is designed to provide buyers a meaningful choice among suppliers, to open the door to price competition, and to enhance innovation."
Invibio adopted an all-or-nothing negotiation strategy for its supply contracts that required medical device makers to agree to use only Invibio PEEK for all or nearly all of their PEEK-containing implantable devices, FTC contends. Industrial-grade PEEK was developed first in the late 1970s by Invibio's corporate parent, Victrex, and in 1999 Invibio began to market a grade of PEEK suitable for implants.
These contracts enabled Invibio to maintain high prices for PEEK and also allegedly threatened to stifle incentives to develop new and improved forms of PEEK.
Settlement
Under the proposed consent order, Invibio, Inc. and Invibio Limited and Victrex are prohibited from entering into exclusive supply contracts and from preventing current customers from using an alternate source of PEEK in new products. In addition, Invibio must allow current customers meeting certain conditions to modify existing contracts to eliminate the requirement that the customer purchase PEEK for existing products exclusively from Invibio.
Invibio is also barred from using pricing terms in new contracts that could effectively result in an exclusive arrangement between Invibio and a device maker.
"These prohibited terms include setting minimum purchase requirements; conditioning discounts or important services on a device maker's purchase from Invibio of a specified percentage of its PEEK requirements; and providing retroactive volume discounts," FTC says.
Details about the case are set forth in the analysis to aid public comment for this matter. The FTC voted unanimously to issue the complaint and accept the proposed consent order for public comment.
The consent agreement will be subject to public comment for 30 days, continuing through 27 May 2016. Comments can be filed electronically.
Supplier of High-Performance Polymer for Medical Implants Settles FTC Charges that It Monopolized Sales to World's Largest Medical Device Makers