Study: SI-BONE is a clear winner at 2 years out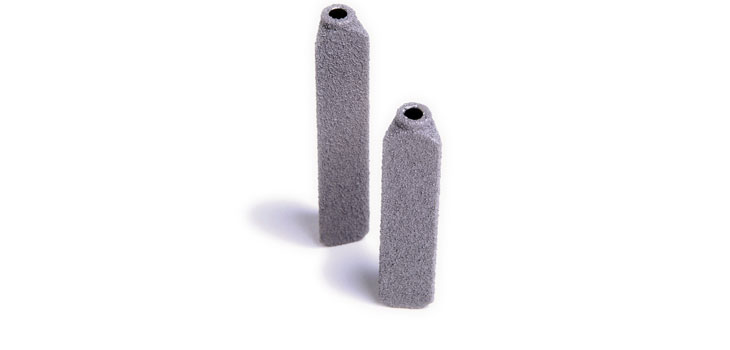 SI-BONE: IFUSE SHINES IN RCT (Orthopedics This Week)
SI-BONE, Inc. is announcing two-year results from the INSITE (Investigation of Sacroiliac Fusion Treatment) study, a prospective randomized controlled trial (RCT) of MIS (minimally invasive surgery) SI (sacroiliac) joint fusion with iFuse compared to non-surgical management (NSM).
According to the August 24, 2016 news release, the researchers found that "rapid improvements in pain, disability and quality of life for the iFuse group were larger than those seen for the NSM group and were durable to two years…148 subjects were enrolled, randomized 2:1 (102 iFuse/46 NSM), and treated at 19 centers in the United States including both private practice and academic institutions. In the iFuse group, the mean SI joint pain score improved from 82.3 at baseline to 30.1 at 6 months, 28.6 at 12 months and 26.7 at two years, corresponding to improvements from baseline of 52.3, 53.7 and 55.4 points, respectively. Disability, as measured using the Oswestry Disability Index (ODI), decreased from a mean 57.2 at baseline to 29.9, 28.3 and 28.7 at months 6, 12 and 24, representing mean improvements of 27.4, 28.9 and 28.4 points, respectively.
"The revision surgery rate was low at 3.4% (3/89) consistent with previously reported long-term results for iFuse and roughly one-third that for lumbar fusion surgery Two-year results also showed a 29.7% decrease from baseline in the number of study subjects taking opioids which is consistent with a 28% reduction in opioid use observed in a previously reported prospective multicenter two-year study."
"These two-year results from the INSITE study illustrate the durability of SI joint fusion with iFuse and further validate previously reported 6- and 12-month results that showed rapid improvement in pain, function and quality of life in this highly debilitated patient population," said Frank Phillips, M.D. of Rush University Medial Center.
Jeffrey Dunn, president and CEO of SI-BONE, told OTW, "There is now high quality Level 1 evidence in the form of two RCTs and a third large, prospective, multicenter study on iFuse for MIS SI joint fusion. These two-year RCT results further strengthen the findings documented in more than 40 previously published papers on iFuse and show pain, disability and quality of life improvements are immediate and sustained to 2 years. These long term positive results are consistent with previously reported 3-, 4.5- and 5-year results. No other SI joint fusion device is supported by published clinical evidence, much less randomized controlled trials. Furthermore, these results show that the number of iFuse patients requiring opioids is reduced by almost 30% and revision rates were low at 3.4%, about one-third that of lumbar fusion.
"Over the next 12 months, we plan to continue to demonstrate the clinical and economic benefits of iFuse, expand reimbursement coverage for all patients in need of this procedure and continue to educate patients and health care professionals about the importance of proper diagnosis and treatment of SI joint disorders. We will also continue to work with societies and organizations such as NASS, ISASS, CNS/AANS, ASIPP and Blue Cross Blue Shield Association to support education for the iFuse procedure."