Pro-industry Venture Capitalist is now heading up the FDA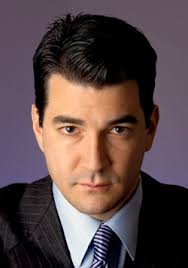 GOTTLIEB SHAKE-UP COMING TO FDA (Orthopedics This Week)
The U.S. Senate approved Scott Gottlieb, M.D. as the next FDA Commissioner on May 9 by a vote of 52 to 47.
Deregulation Advocate
Gottlieb has a track record as an advocate for deregulation and was on President Trump's transition team. Earlier, he was a senior adviser to the presidential campaign of Wisconsin Governor Scott Walker. In addition to being an industry consultant, he previously served as a deputy FDA commissioner and a high-ranking official at the Centers for Medicare and Medicaid Services (CMS) during the George W. Bush administration.
He's also been an advocate of speeding the approval process through shorter trials. He has also criticized the agency as being too restrictive in its views on "off-label" promotions. With federal courts applying First Amendment free speech rights to device manufacturers providing truthful "off-label" information, we are likely to see dramatic changes in that area.
"Longer, larger trials that require drug makers to evaluate 'hard' endpoints (like how long a cancer patient lives) rather than 'surrogate' endpoints (like a drug's ability to shrink tumors) give FDA reviewers more statistical confidence. Reviewers prefer these drawn-out trials because they insulate the FDA from critics who say that it isn't focused enough on safety. But bigger trials increase the time needed to develop a drug, keeping it out of the hands of patients," he wrote in the Wall Street Journal in 2010.
Gottlieb is expected to implement FDA mandates in the recently passed 21st Century Cures Act, which is, among other things, designed to speed the approval process by relaxing certain clinical trial requirements. The Act requires the FDA to consider the use of "real world evidence," including patient reports, anecdotal data and observational studies.
Industry Ties
Gottlieb is a physician and venture capitalist. As is usual with FDA commissioner nominees, ties to industry is a contentious focus of his Senate hearings. According to federal ethics filings, Gottlieb plans to recuse himself for a year from agency decisions involving more than 20 companies that he has worked for, invested in or had some other kind of financial relationship with.
According to filings, he is also selling off financial interests and resigning from positions in several companies. For example, as a partner in the venture capital firm New Enterprise Associates, Gottlieb invested in a laboratory-testing company called American Pathology Partners and five other firms.
As a managing director at the investment banking firm T.R. Winston & Co., he has investments in 13 client companies, including one that is working on treatments for sickle cell disease and another that is focusing on Duchenne muscular dystrophy.
According to the Wall Street Journal, Gottlieb made $3 million in gross income during 2016 and through March 1, 2017. That amount included $1.85 million from T.R. Winston.
New Look FDA
If Gottlieb is able to put his stamp on the agency, we are likely to see faster pathways to approvals, a stronger emphasis on post approval data collection and more information flowing between device makers and physicians.
What we don't know is whether or not Gottlieb will have to follow President Trump's orders to repeal two regulations for every new one. Whether he will have to accept deep budget cuts that could affect his ability to implement the 21st Century Cures Act and how far Trump will push him in his stated goal to "slash restraints" at the FDA to speed up what the President has called a "slow and burdensome" process of drug approvals.