How to cut the Total Hip Replacement stay from 3 days to 0 days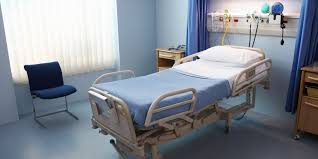 HOW TO CUT THA STAY FROM 3 TO 0 DAYS (Orthopedics This Week)
Kaiser Permanente found that looking at healthcare delivery from the provider's perspective is a big waste of patient's time.
As explained in an article in Harvard Business Review, a radical change in perspective reduced the hospital stay for a knee or hip replacement from three days to zero.
The "secret sauce" was simple. Medical staff organized the workflow with a patient-centered mindset—respecting the patient's time.
After studying its patient population, Kaiser Permanente concluded up to half its knee and hip replacement patients could be discharged safely the same day as they had their procedures. The article pointed out that early discharge allowed for lower potential for hospital-acquired infections and patients avoided the increased cost of an extended hospital stay.
Therapists visit patients in their homes to prepare them for the surgery and surgeons perform the surgery using an anterior approach designed to allow patients to walk immediately after the procedure ends. Physical therapists follow up at the patient's homes and patients see their surgeons in an office visit about two weeks following surgery.
Kaiser reported that it sent 11% of its recent hip and knee patients home on the same day as their replacement, and it plans to raise that number to 50% by the end of 2018. Readmission rates for the patients with zero-day stays have been the same as those who recover in the hospital, according to the article.