Distribution Opportunity – FH Ortho – Shoulder arthroplasty, ACL/PCL repair, and Foot & Ankle recon

FH Ortho Inc. has a passion for orthopedics.
 

Our mission is to bring to our surgeon customers and distributor partners innovative and unique products that enable them to enhance surgical practices and improve patient experiences.

 

As a new presence in the United States, we are looking for distributors to share that mission and grow our businesses together.

 

Our portfolio offers products with unique features and benefits found nowhere else in their market segments supported by numerous clinical publications.

 
FH Ortho has arrived in the US!
FH Ortho, Inc., a wholly owned subsidiary of FH Orthopedics, SAS, (France), is a highly successful company in Europe and 49 other countries around the world. This past April, the company received FDA clearance for a long-term clinically proven metal backed cementless glenoid with a polyethylene snap-in insert for Total Shoulder Arthroplasty (TSA).  The use of this product has the potential to change the face of TSA in the US with a future option to convert to a Reverse arthroplasty without disrupting a well-fixed bone-implant interface.  Cemented polyethylene glenoids are known as the weak link in shoulder arthroplasty with a high percentage of radiolucency and revisions resulting in substantial bone loss following removal.  Fourteen years of published clinical outcomes have established the efficacy for this innovative modular glenoid platform design.
Today, three product segments are the focus of FH Ortho: Shoulder arthroplasty, ACL/PCL Repair, and Foot & Ankle Reconstruction.  The FH Ortho product line offers unique, innovative, and standalone technology not available from other companies. 
The identification, recruitment and training of independent distributors and agents is now the primary focus of the FH Ortho Management Team.  If you want to be among the first to offer this unique portfolio, call us today! 
Arrow Prime Dual Platform Shoulder System
In May 2017, the Arrow Prime Shoulder was launched in the US.  The Arrow Prime  instrumentation has been redesigned by American surgeons  from those originally available for clinical use in 2003 and FDA clearance in 2011.  The Arrow Prime cementless modular metal-back glenoid with snap in polyethylene insert is the only platform glenoid FDA cleared for cementless use in TSA.
Arrow Prime is a "Dual Platform" Shoulder System enabling the retention of a well fixed humeral stem and glenoid baseplate during a future conversion from TSA to RSA.  In addition, the Arrow Prime System can be used on all shoulder arthroplasties and requires only four instrument trays providing a significant economic benefit to the hospital.
CALCAnail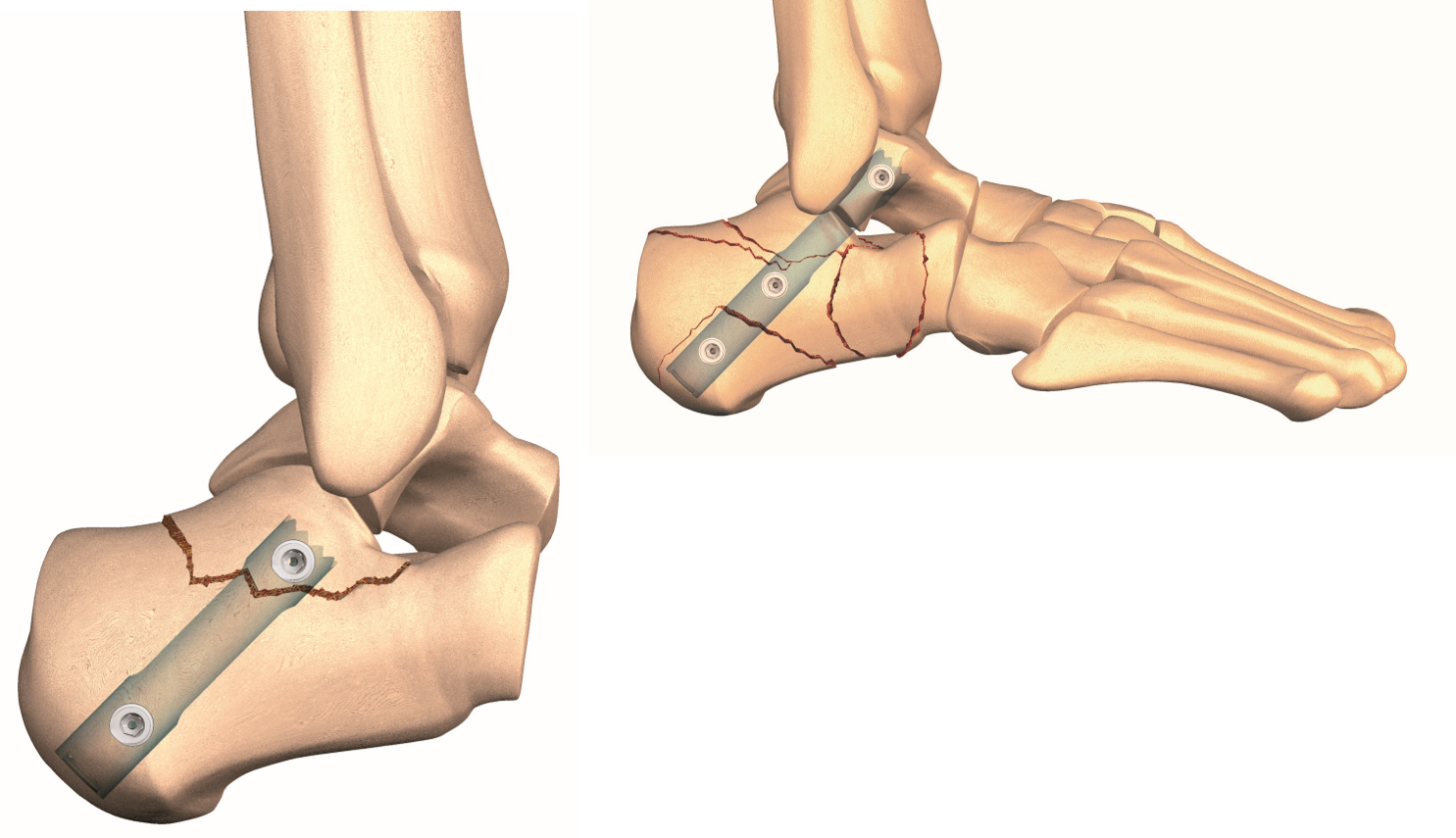 Calcaneal fractures are difficult to treat.  CalcaNail offers a one of a kind solution eliminating a major procedural concern.  Wound healing problems and infections associated with surgical intervention is so significant that many surgeons choose to treat the fractures conservatively, without surgical intervention which can lead to an increased requirement for a future subtalar arthrodesis.  CALCAnail calcaneal fractures and subtalar arthrodesis have been treated with a MIS percutaneous approach requiring only 5-6 stab incisions without any reported wound healing problems.  This enables the patient to be treated immediately after the index injury and is an efficacious solution for diabetics, smokers and the elderly who are prone to wound healing problems.  The rigid construct allows faster rehabilitation with most patients full weight bearing in a normal walking shoe by six weeks.  CALCAnail is FH Ortho's entry into the foot and ankle market.  The differentiated, door-opening capability provided by CALCAnail, FH Ortho will also introduce screws, plates and an innovative, minimally invasive set of foot and ankle instruments that will change the techniques for many of the forefoot surgical approaches.
CoLS ACL/PCL Reconstruction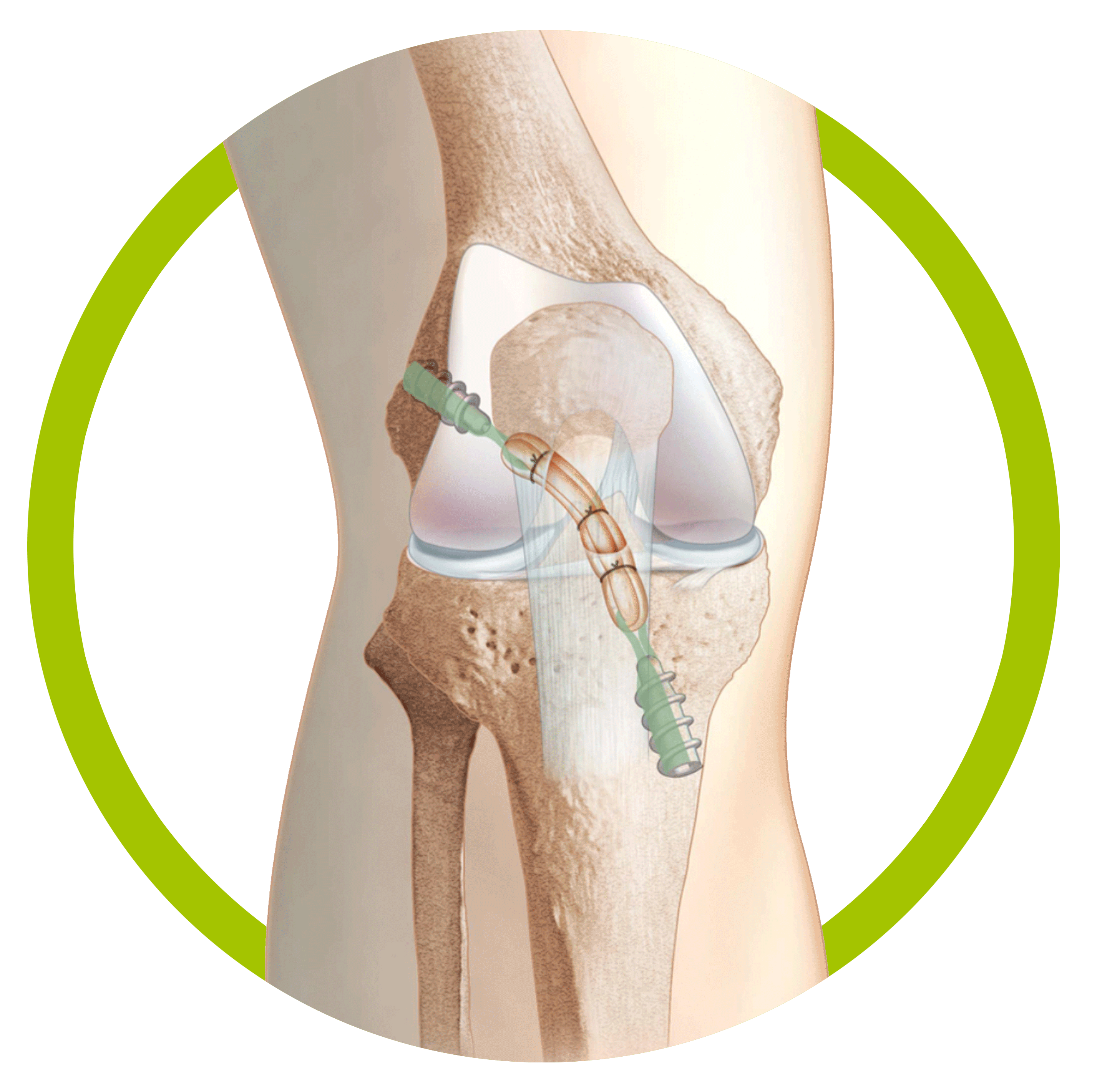 CoLS is a hamstring sparing approach to ACL / PCL repair utilizing a minimal suspension system and a graft pretensioning technique to reduce ligament laxity.  The CoLS Ligament Reconstruction System utilizes short bone tunnels, quadruple bundled graft and fixation screws that "snuggle" up to the graft for a minimal length construct.  In several published outcomes studies, repair with the CoLS System yielded functional scores equivalent to the normal knee.    Tissue sparing in both, ligament harvesting and bone tunneling, the CoLS Ligament Reconstruction System enables patients to rehab easier and faster.  The CoLS System is supported by substantial French outcomes data, over a ten-year period, and publications that are equal to or superior than other published ACL repair techniques.
For further information or distributor inquiries contact:
James Hook
Managing Director