The UK calls for more screening for METAL-ON-METAL hip patients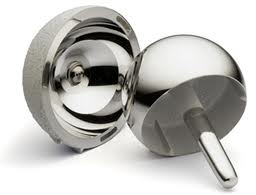 NEW METAL-ON-METAL HIP RECOMMENDATIONS FROM THE UK (Orthopedics This Week)
Patient alerts – click here.
United Kingdom's Medicines and Healthcare products Regulatory Agency (MHRA) issued an alert on June 29, 2017 to healthcare professionals with updated recommendations for long-term follow-up for patients with metal-on-metal (MoM) hip replacements.
Five years ago, MHRA recommended annual screening involving blood tests and imaging for all patients with MoM replacements that showed symptoms of tissue reaction to the implant and for all patients, regardless of symptoms, that had larger or DePuy ASR implants. For asymptomatic patients with other types of implants, MHRA said the decision on follow-up screening should be made "according to local protocols."
More Screenings
Now MHRA says more patients should be screened annually, extending its recommendation to all female patients that have had hip resurfacing, male patients with a femoral head implant diameter ≤48mm and all patients with large size stemmed total hip replacement.
According to the agency, recent reports have added to the evidence that wear on these devices can cause soft tissue reaction, even in asymptomatic patients.
Recommendations
Specifically, the agency recommends that providers:
Put updated systems in place for the follow-up and investigation of all patients implanted with MoM hip replacements.
Follow the patient management advice given in an attached table, in conjunction with the following guidance notes:
MARS MRI scans or ultrasound scans should carry more weight in decision-making than isolated blood metal levels alone.
Patients with muscle or bone damage shown on MARS MRI are those of most concern.
An isolated fluid collection (unless very large) around the joint in an asymptomatic patient, can be observed with interval scanning and clinical review.
Local symptoms may occur in otherwise well-functioning hips; these should be investigated for other causes.
Rising blood metal levels may indicate potential for soft tissue reaction.
After revision surgery, whole blood metal levels of chromium and/or cobalt are expected to fall and symptoms to improve. Persistent symptoms should be investigated for potential causes that include: failure of fixation, component loosening, infection and instability. If no cause is found, further blood metal level measurement and cross-sectional imaging should be considered.
MHRA, in consultation with its independent Metal-on-Metal Expert Advisory Group (MoM EAG), has continued to monitor the performance of MoM hip joint articulations for the occurrence of soft tissue reaction associated with these devices.
The agency's update notes that the majority of patients with MoM hip replacements currently have well-functioning hips. "However, some patients will develop progressive soft tissue reactions to the wear debris associated with MoM articulations. Data from the 13th Annual Report of the National Joint Registry of England, Wales, Northern Ireland and the Isle of Man, published in 2016, continued to show a risk of adverse soft tissue reaction to particulate debris."
MHRA's clinical orthopedic experts have also observed that soft tissue necrosis may occur in both asymptomatic and symptomatic patients, and believe early detection of these events should give a better revision outcome should this becomes necessary.
To read the Alert and attached tables, click here.