A Lesson Learned: Don't manipulate sales data to make your company look better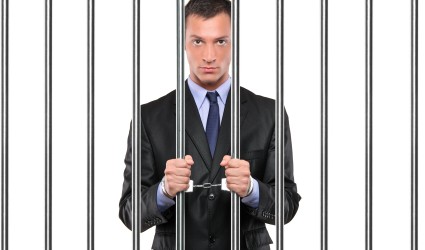 FORMER ARTHROCARE CEO CONVICTED AGAIN (Orthopedics This Week)
Former ArthroCare Corporation CEO Michael Baker has been convicted for a second time by a federal jury for his role in orchestrating a fraud scheme that resulted in shareholder losses of over $750 million.
Baker and Michael Gluk, the company's former CFO, were originally convicted in June 2014 for running a scheme to generate false revenue numbers by dumping inventory, first through a distributor called DiscoCare and then sending free shipments to end-users. ArthroCare was DiscoCare's only client until it acquired DiscoCare in December 2007.
Baker received a 20-year sentence, while Gluk drew a 10-year sentence. But in January 2016, a U.S. Court of Appeals overturned the convictions and ordered new trials.
In early August, Gluk pled guilty to a single count of conspiracy to commit wire fraud and securities fraud. Baker took his chances with another jury and went to trial in late July. The trial ended with the guilty plea on August 18.
According to reported court documents, the jury convicted Baker on 12 of the 15 counts against him. He was found guilty of one count of wire and securities fraud; seven counts of wire fraud; two counts of securities fraud; and two counts of false statements. He was found not guilty on two of the wire fraud counts and one count of the false statement charges.
DiscoCare Scheme
According to the Department of Justice, evidence at trial demonstrated that Baker, along with his co-conspirators, masterminded and executed a scheme to artificially inflate sales and revenue through a series of end-of-quarter transactions involving several of ArthroCare's distributors beginning in 2005 and continuing until 2009. Co-conspirators David Applegate and John Raffle, both former senior vice presidents of ArthroCare, pleaded guilty to multiple felonies in 2013.
The government convinced the jury that Baker, along with his co-conspirators, determined the type and amount of product to be shipped to distributors based on ArthroCare's need to meet Wall Street analysts forecasts, rather than distributors' actual orders. Baker and others then caused ArthroCare to "park" millions of dollars' worth of ArthroCare's medical devices at its distributors at the end of each relevant quarter. ArthroCare then reported these shipments as sales in its quarterly and annual filings at the time of the shipment, enabling the company to meet or exceed internal and external earnings forecasts.
ArthroCare's distributors agreed to accept shipment of millions of dollars of products in exchange for special conditions, including substantial, upfront cash commissions, extended payment terms and the ability to return products, allowing ArthroCare to falsely inflate revenue by tens of millions of dollars. Baker and others used DiscoCare, a privately owned Delaware corporation, as one of the distributors to cover shortfalls in ArthroCare's revenue. At Baker's direction, ArthroCare shipped product to DiscoCare that far exceeded DiscoCare's needs.
Baker and others, according to the government, lied to investors and analysts about ArthroCare's relationships with its distributors, including DiscoCare; Baker caused ArthroCare to acquire DiscoCare specifically to conceal the nature and financial significance of ArthroCare's relationship with DiscoCare.
Evidence at trial also established that Baker lied when he was deposed by the U.S. Securities and Exchange Commission in November 2009 about ArthroCare's relationship with DiscoCare.
After the trial, Baker was taken into custody. A sentencing date has not yet been scheduled.
Smith & Nephew acquired ArthroCare for $1.7 billion in May 2014. ArthroCare agreed to pay a $30 million fine and enter a deferred prosecution deal to settle its part in the fraud.