Startup creates hip navigation system without the need for pre-imaging
NO PRE- OR INTRA-OPERATIVE IMAGING NEEDED WITH NEWLY CLEARED SYSTEM (Orthopedics This Week)
Imagine there's no need for pre-operative or intra-operative imaging to perform revision hip replacements.
Ontario-based Intellijoint Surgical, Inc. has such a system and announced on November 1, 2017 that the FDA has granted clearance to market the company's revision total hip arthroplasty (THA) using the intellijoint HIP System.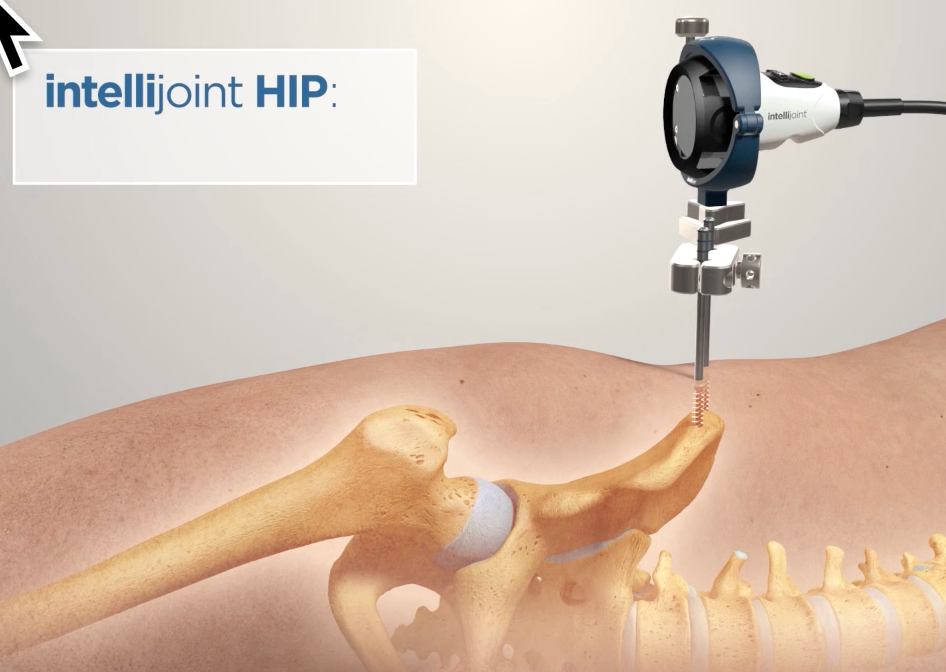 intellijoint HIP
The company says intellijoint HIP is a 3D Mini-Optical Navigation System which provides surgeons with "precise measurements for cup position, leg length and offset for THA. Requiring no pre-operative or intra-operative imaging."
The system can be used with any implant manufacturer, and for any primary or revision THA.
According to the company, the revision indication provides surgeons with the ability to evaluate existing THA components to inform intra-operative decision making. "The possibility to leave existing components in place can greatly reduce risk to the patient and can contain cost for the hospital."
Other image-based technologies, states the company, are not suitable for revision THA as existing components create distortion to pre-operative images, making them unusable for critical patient registration.
Wayne Paprosky, M.D. with Midwest Orthopaedics at Rush and a member of Intellijoint's scientific medical advisory board, says, " intellijoint HIP for revision gives me accurate positioning information about the existing cup. I can then determine which acetabular components need to be removed due to the component being malpositioned. I can document the position to defend why I removed or retained the component. When I am able to leave the cup in place, particularly in high risk patients, the risk of complication is greatly reduced, and the procedure is significantly shortened."
The system is available for anterior, posterior and lateral approaches and can be used on primary and now revision THA.
Company CEO Armen Bakirtzian said the technology is well suited for revision surgery as it provides accurate intra-operative information without relying on pre-operative X-rays or imaging of any kind. "Image-based-robotics and navigation systems rely heavily on pre-operative imaging, which could result in significant inaccuracies due to image distortion by metal from the existing components."
Intellijoint Surgical develops and commercializes surgical navigation solutions and is the recipient of the 2015 North American Frost & Sullivan Enabling Technology Leadership Award and the Futurpreneur Shopify True Grit Award 2016.