THANK YOU!!!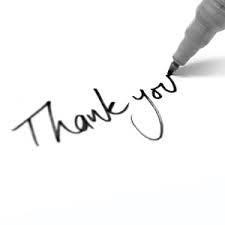 TigerRecruiting
First, a big THANK YOU for trusting me with your key hires this year.  This has been a great year for
Tiger Recruiting.
  I was amazed by the number of orthopedic startups that engaged me this year. Leaders trusted me with their placements in Engineering, Marketing, Clinical, Regulatory, and Operations. 
I really enjoy working with the smaller orthopedic companies.  I will always support the leaders who chose to work at tip of the spear. 
OrthoStreams
2017 was also a big year for the blog. OrthoStreams shared over 3,000 stories, news and lists. In the M&A list I highlighted 13 key acquisitions. In the 6 Questions interview format, I completed 11 interviews with Startup Leaders who ar
e challenging conventional wisdom in our industr

y.  Based on your suggestions, I highlighted 8 Hot Startups that I really like (just my opinion).
Outlook for 2018
Time to look to into the crystal ball.  Readers have asked me about 2018, so let me share my thoughts.
I see 15 trends.
More 3D-printed implants in spine and trauma and more 3D-printed surgery planning tools with challenging cases (Be careful. There are unique design/process challenges with additive manufacturing and some companies will make mistakes).

More use of computer-aided-surgery tools and robots in the OR (even though outcomes do not support the additional costs at this time).

More use of embedded sensors in implants and wearables (outside the body) to better measure outcomes and troubleshoot early clinical problems.

More orthopedic surgeries performed outside US borders for patients who want the best technology not yet approved by the FDA. The Medical tourism business is becoming very sophisticated.

More stem cell injections (even though outcomes do not support the costs at this time).

More surgeries on obese patients.

More orthopedic companies sprouting up in Asia.

More VC investment in orthopedic startups as investors are gaining confidence in the higher risk, longer term orthopedic plays.

For the biggies, a higher proportion of overall sales into BRIC countries.

Continued cost pressures on any procedure considered "routine".

Accelerated healthcare change coming from disruptive outsiders like Amazon and Google.

More experimentation with the Blockchain by hospitals, payers and suppliers (the blockchain will forever change healthcare, but no one knows how at this point).

Shorter hospital stays as there are more surgeries performed in ASCs.

Less penetration of sales by the Generic Implants startups.

More M&A as the big 5 take advantage of high stock values and tons of on-hand cash.  And yes, look for another mega-merger like "Medtronic acquires S&N".
Stay in touch!
Best,