Get ready for a 25% tariff on Imported Orthopedic Products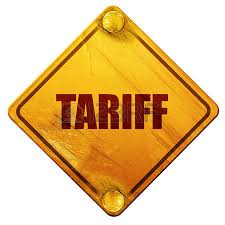 25% TARIFF PROPOSED ON IMPORTED ORTHOPEDIC PRODUCTS (Orthopedic This Week)
This week, the Office of the United States Trade Representative issued a notice that it intends to impose a new 25% tariff on a large number of medical devices and drugs, including orthopedic products imported from China.
The wording of the proposed rule is unambiguous. All "orthopedic or fracture appliances, and parts and accessories thereof and all artificial joints and parts and accessories, thereof" coming from China would be subject to this proposed 25% tariff.
While the U.S. is the largest supplier of orthopedic products around the world, U.S. based suppliers routinely use components which are manufactured in China.
At the just completed American Academy of Orthopaedics Surgeons (AAOS) annual meeting, for example, 38 Chinese origin companies had booths—the most from a country outside the U.S.
They were selling to both the attending physicians AND to other exhibiting companies.
The notice sets in motion a period of public commentary. All written comments are due May 15, 2008. The due date for post-hearing rebuttal comments is May 22, 2018.
Then, if nothing changes, orthopedic products and components and a long list of medical devices (MRIs, CTs, syringes, catheters, for example) and their components coming from China will become more expensive.
Will China retaliate?
And if it does, will the fact that a significant portion of orthopedic products are manufactured in Indiana, the home of Vice President Mike Pence, make this industry particularly vulnerable?
We will stay on top of this and report on all public comment.
The following is a partial list of the medical devices, orthopedic products and other medical products which the U.S. government is proposing to tax.
LIST OF ORTHOPEDIC MEDICAL DEVICES AND RELATED PRODUCTS SUBJECT TO 25% TARIFF
90181300
Magnetic resonance imaging electro-diagnostic apparatus used in medical, surgical, dental or veterinary sciences
90181400
Scintigraphic electro-diagnostic apparatus used in medical, surgical, dental or veterinary sciences
90181940
Electro-diagnostic apparatus for functional exploratory examination, and parts and accessories thereof
90181955
Electro-diagnostic patient monitoring systems
30032000
Medicaments containing antibiotics, nesoi, not dosage form and not packaged for retail
30021300
Immunological products, unmixed, not put up in measured doses or in forms or packings for retail sale
30021400
Immunological products, mixed, not put up in measured doses or in forms or packings for retail sale
30021500
Immunological products, put up in measured doses or in forms or packings for retail sale
30021900
Blood fractions, nesoi
30022000
Vaccines for human medicine
29242957
Diethylaminoacetoxylidide (Lidocaine)
90211000
Orthopedic or fracture appliances, and parts and accessories thereof
90189075
Electro-medical instruments and appliances nesi, and parts and accessories thereof
90189080
Instruments and appliances used in medical, surgical, dental or veterinary sciences, nesi, and parts and accessories thereof
90213100
Artificial joints and parts and accessories thereof
90111040
Stereoscopic microscopes, provided with a means for photographing the image
90111080
Stereoscopic microscopes, other than those provided with a means for photographing the image
90112040
Microscopes for microphotography, microcinematography or microprojection, provided with a means for photographing the image
90119000
Parts and accessories for compound optical microscopes, including those for microphotography, microcinematography or microprojection
90121000
Microscopes other than optical microscopes; diffraction apparatus
90129000
Parts and accessories for microscopes other than optical microscopes, and for diffraction apparatus
90181200
Ultrasonic scanning electro-diagnostic apparatus used in medical, surgical, dental or veterinary sciences
90181300
Magnetic resonance imaging electro-diagnostic apparatus used in medical, surgical, dental or veterinary sciences
90181400
Scintigraphic electro-diagnostic apparatus used in medical, surgical, dental or veterinary sciences
90181940
Electro-diagnostic apparatus for functional exploratory examination, and parts and accessories thereof
90181955
Electro-diagnostic patient monitoring systems
90181975
Printed circuit assemblies for electro-diagnostic parameter acquisition modules
90181995
Electro-diagnostic apparatus nesi, and parts and accessories thereof nesi
90182000
Ultraviolet or infrared ray apparatus used in medical, surgical, dental or veterinary sciences, and parts and accessories thereof
90183100
Syringes, with or without their needles; parts and accessories thereof
90183200
Tubular metal needles and needles for sutures, used in medical, surgical, dental or veterinary sciences, and parts and accessories thereof
90183900
Catheters, cannulae and the like nesi, used in medical, surgical, dental or veterinary sciences, and parts and accessories thereof
90184100
Dental drill engines, whether or not combined on a single base with other dental equipment, and parts and accessories thereof
90184940
Dental burs
90184980
Instruments and apparatus used in dental sciences, nesi, and parts and accessories thereof
90189030
Anesthetic instruments and appliances nesi, used in medical, surgical, dental or veterinary sciences, and parts and accessories thereof
90189060
Electro-surgical instruments and appliances nesi, other than extracorporeal shock wave lithotripters and parts and accessories thereof
90189075
Electro-medical instruments and appliances nesi, and parts and accessories thereof
90189080
Instruments and appliances used in medical, surgical, dental or veterinary sciences, nesi, and parts and accessories thereof
90221200
Computed tomography apparatus based on the use of X-rays
90221300
Apparatus based on the use of X-rays for dental uses (other than computed tomography apparatus)
90221400
Apparatus based on the use of X-rays for medical, surgical or veterinary uses (other than computed tomography apparatus)
90221900
Apparatus based on the use of X-rays other than for medical, surgical, dental or veterinary use
90222100
Apparatus based on the use of alpha, beta or gamma radiations, for medical, surgical, dental or veterinary use
90222980
Apparatus based on the use of alpha, beta or gamma radiations, other than for medical, surgical, dental or veterinary use, nesi
90223000
X-ray tubes
90229005
Radiation generator units
90229015
Radiation beam delivery units
90229025
X-ray generators, high tension generators, desks, screens, examination or treatment tables, chairs and similar apparatus, nesi
90229040
Parts and accessories of X-ray tubes
90229060
Parts and accessories of apparatus based on the use of X-rays
90229095
Parts and accessories of apparatus based on the use of alpha, beta or gamma radiations
90251120
Clinical thermometers, liquid-filled, for direct reading, not combined with other instruments
90261020
Electrical instruments and apparatus for measuring or checking the flow or level of liquids
90269020
Parts and accessories of electrical instruments and apparatus for measuring or checking variables of liquids or gases
90278025
Nuclear magnetic resonance instruments