The additive manufacturing trend in spine today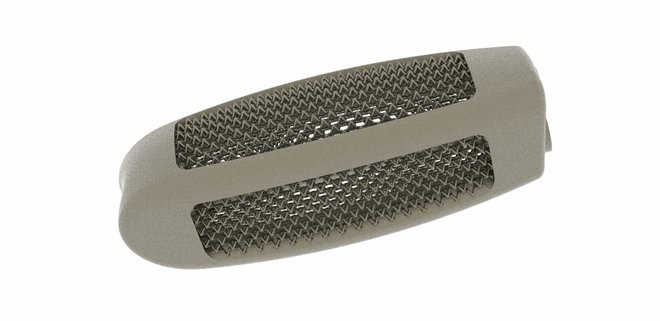 Additive Manufacturing in Spine: The future is here. Why are 5 of the Leading Companies launching 3D Cages? (The Spine Market Group)
Additive Manufacturing (Three-dimensional printing 3DP), is a very rapidly growing industry trend, particularly in the area of spinal surgery. Given the complex anatomy of the spine and delicate nature of surrounding structures, 3DP has the potential to aid surgical planning and procedural accuracy. The technology has the potential for enhanced implant properties, as well as decreased surgical time and better patient outcomes.
The introduction of additive manufacturing into the spinal industry has initiated a revolution enabling increased complexity of implant design and patient-specific solutions for previously unimaginable cases. One of the most relevant Addictive Manufacturing technologies  in spine is direct metal printing where thin layers of metal powder are deposited on top of each other and melted together using a focused laser beam—also known as selective laser melting—in order to create a metal part). This printing technology can be used with a variety of biocompatible materials including several grades of titanium and cobalt-chrome.
According to a SmarTech Publishing report, 3D printing Key Points are the following:
As part of a greater opportunity in non-dental medical 3D printing opportunities, the additive orthopedics segment is expected to drive an estimated 44 percent of all medical 3DP revenues today, and will continue to grow as the single largest area of medical 3DP throughout the forecast period to over 60 percent of all associated revenues
Production of all additively manufactured orthopedic and medical implants is estimated to grow by 29 percent CAGR through 2026, with the fastest growing segments being components of knee reconstruction systems, spinal fusion devices, and non-load-bearing extremity fracture devices greatly exceeding total average growth
Associated revenue opportunities in additive orthopedics heavily favor outsourced manufacturing and engineering services, as outsourced production of printed implants will remain common through both contract manufacturers for standard sized implants and direct-to-provider services for patient specific implants
Why are the Leading Companies launching 3D Cages?
Porous titanium scaffold optimizes bone ingrowth: The most well-known example of porous metal implants are spinal interbodies for interbody fusion. In this technique, the entire intervertebral disc between vertebrae is removed and a titanium device is placed between the vertebra, with or without a bone graft, to maintain spine alignment and disc height. Porous titanium implants are of interest since they exhibit improved strength and lower stiffness compared to the solid metals, and are more aligned with human bone properties. Traditionally, polyetheretherketone (PEEK) interbodies were used for interbody fusion; however, their lack of porous structure presents a disadvantage. By using porous titanium implants, initial fixation of the implant is improved. Additionally, long term stability is ensured due to the ability for bone to grow into the open, interconnected porosities.Additive manufacturing allows to produce porous titanium cages, that combine the biocompatibility of titanium material with improved biomechanical and bone incorporative qualities. The porous titanium scaffold influence the bony fusion process by combining specific macro structural, micro structural and nano structural characteristics.
Reduce Costs: While durability of the device and improved patient outcomes are most important, cost of production is always an underlying consideration. Significant productivity improvements have been implemented to lower the production costs of porous implants manufactured via DMP. The best example is the cost competitiveness of spinal porous cages produced with selective laser melting, when compared to PEEK volume production of spinal cages and traditional manufactured titanium cages.
Patient-Specific Solutions: Although this accounts for a small percentage of total medical production, this provides solution to very specific and complex cases.
Which are the Leading Companies launching 3D Cages?
In 2014, a German medical device company EIT (Emerging Implant Technologies)  was the  first manufacturer to exclusively focus on spinal implants, designed and produced with additive manufacturing methods. Since then, EIT has sold over 15.000 cases performed in over 15 markets globally.Now, most of the leading companies have followed their path and launched 3D printed Cages platforms:
1.- MEDTRONIC
Only a few days ago (1st May), Medtronic announced the launch of a titanium 3D printed platform – TiONIC(TM) Technology . According to the Company press release, TiONIC Technology is a 3D printed technique that creates enhanced surface textures by utilizing a  differentiated laser method. ARTiC-L is the first implant from Medtronic to be manufactured using the TiONIC Technology 3D printing technique. The implant is made of titanium and designed for surgeons to use in transforaminal lumbar interbody fusion (TLIF) spine surgery. The implant's 3D printed honeycomb design acts as an osteoconductive scaffold for bony growth into the implant and provides improved mechanical load distribution across the implant."
2.- NUVASIVE
At Nass 2017, Nuvasive launched Modulus® XLIF® titanium implants. The new 3D-printed, fully porous device provides a differentiated offering for the Company's flagship XLIF procedure, highlighting a continued commitment to innovation in developing first-of-its-kind technology to support its leading lateral spine procedure.The new Modulus titanium implants are developed using additive manufacturing technology, or 3D printing, to create an organic, porous architecture that mimics the porosity and stiffness of bone for reduced stress shielding.
3.-STRYKER
Stryker's Spine division also introduced its Tritanium® first product 3D-printed interbody fusion cage intended for use in the cervical spine, at the North American Spine Society (NASS) Annual Meeting, Oct. 25-28, 2017.Tritanium Cages are built using Stryker's proprietary Tritanium In-Growth Technology, a novel, highly porous titanium material designed for bone in-growth and biological fixation.AMagine™ technology, Stryker's proprietary approach to implant creation using additive manufacturing, allows for the production of randomized yet reproducible porous structures.
4.- SPINEART
Spineart launched the Ti-LIFETechnology 3D Titanium Interbody Devices in July 2016.The JULIET®Ti PO, OL and TL interbody systems were the first range of Titanium interbody implants benefiting from this new technology.Ti-LIFETechnology micro-porous scaffold mimics the bone trabecular structure and features interconnected pores of 600 μm to 700 μm and an overall porosity of 70-75% designed to enable cell colonization and promote bone in-growth.This technology is based on a unique algorithm associated with a state-of-the-art additive manufacturing process.Last week SPINEART announced that it has completed over 1,000 JULIET Ti-LIFE procedures in the US.
5.-K2M's
K2M's Lamellar 3D Titanium Technology™ uses an advanced 3D printing method to create structures that were once considered impractical with traditional manufacturing techniques. Starting with a titanium powder, the implants are grown through the selective application of a high-energy laser beam, allowing for the incorporation of both a porosity and surface roughness that pre-clinical data have associated with bone growth activity.
READ MORE – List of suppliers are leading Additive Manufacturing