The MiMedx investigations focus on former CEO behavior
"PETE LIED!" SAYS MIMEDX'S BOARD OF DIRECTORS (Orthopedics This Week)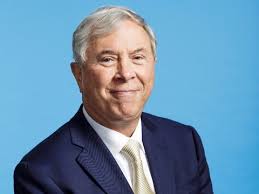 After the stock market closed Thursday, May 23, the MiMedx board of directors set fire to ousted CEO Parker (Pete) Petit's blueprint for retaking control of the company, accusing him and his management team of a variety of legally dubious accounting and employee management behaviors.
Buried deep in the report is a poison pill targeting Petit personally (see below).
Less than two hours later, the Wall Street Journal reported that an internal investigation found that MiMedx's products were never brought into FDA compliance under Parker's management after 2016 inspections (more below).
The MiMedx Board's Audit Committee Findings
In a Form 8-K filing with the Securities and Exchange Commission (SEC), the company said its audit committee, first stirred to action by late 2016 employee allegations of improper revenue recognition, tried to investigate on its own, but was stonewalled by upper management into early 2018.
The board then hired the legendary international corporate law firm King & Spalding (K&S) in February 2018 to investigate. K&S in turn hired the accounting firm KPMG Peat Marwick. They focused primarily on revenue recognition practices, revenue management, actions taken against whistleblowers, the ethics tone set by former senior management and allegations of activities which may have violated the Stark federal anti-kickback laws, the 8-K filing said.
Some of the 8-K's allegations against former management have been widely published in former employee lawsuits, stockholder lawsuits, and our news stories going back to mid-2018. However, they carry greater weight when it is the company itself saying them in an SEC 8-K filing, a legal document.
Petit Group Disputes Findings
Through an attorney, Petit said MiMedx "has disgraced itself by issuing false, defamatory, and self-serving 'findings' of misconduct by former MiMedx Chairman and CEO, Parker H. 'Pete' Petit, former MiMedx President and COO, William Taylor, and other management" (details below).
Worst Possible Timing for Pete Petit
The filing comes at the worst possible time for Petit. It is just four weeks until the long-delayed 2018 meeting of stockholders, which a court ordered to be held June 17. Petit nominated himself and two allies to the board to be voted on in that meeting. As we reported May 23 (Is Pete Bringing a Gun to the MiMedx Knife Fight?), Petit also filed a demand to elect three more directors on July 25, which would be the regular time for the annual 2019 stockholders' meeting. Victories in all six would give him a majority on the board—a prospect which now took a shot to the mid-section from MiMedx's Board.
The Bombshell Report's Allegations
The MiMedx's board's May 23 report said Petit, former Chief Operating Officer William C. Taylor, former Chief Financial Officer Michael J. Senken, and former Controller John Cranston were each aware of, or did, some or all the following:
Making "material misstatements and omissions" to the board, auditors and the SEC. "At one point, Mr. Petit falsely testified under oath during a deposition when discussing the Company's largest distributor," the company said.
Spying on employees.
"Conduct that appears to have been designed to manipulate timing and recognition of revenue, including instances of shipping types and volumes of product not needed by the customer and recording revenue, typically near the end of a reporting period, and facilitating such sales through 'side deals' that changed payment terms or permitted returns and exchanges in subsequent accounting periods."
Knowing that the company's revenue recognition practices under were not consistent with Generally Accepted Accounting Practices (GAAP).
Possible kickback statute violations in dealings with some physicians.
Actions Against Whistleblowers: "Project Snow White"
The 8-K filing said Petit and Taylor didn't investigate concerns raised by employees, and instead "engaged in a pattern" of seeking to discredit and punish them.
After a few employees raised issues of improper accounting practices in late 2016, Petit "directed and oversaw an internal investigation dubbed 'Project Snow White' that focused on potential wrongdoing by these employees, rather than the merits of their allegations. As part of Project Snow White, [a] secret video surveillance system…was installed at Mr. Petit's direction to record interviews that he, Mr. Taylor and other former members of management conducted of certain employees and those employee's discussions amongst themselves without those employees' knowledge or consent."
The investigators reviewed more than 2,750 hours of secret videos. They also found records of "telephonic recordings captured without the consent of all conversation participants," the board's 8-K filing says.
In Georgia, it's a crime to "observe, photograph, or record the activities of another which occur in any private place and out of the public view" unless the person making the recording gets the consent of all the persons observed, according to Ga. Code § 16-11-62(2). Wiretapping a phone call requires only one party's consent in Georgia, but if calls were made to or from employees outside Georgia, other states' laws might apply.
"The evidence showed that Mr. Petit directed that certain employees, whom he and other former members of senior management perceived to hold loyalty to an employee who had raised concerns about the Company's practices, be terminated."
No Auditor?!
A shocking detail: the 8-K revealed that at this late date, an auditor has not yet been hired to review the company's financial statements going back to 2012. The company has been saying since June 2018 that this audit is necessary.
So why no auditor? Potential auditors interviewed by the company didn't want the job if Petit is elected to the board at the upcoming court-ordered June 17 stockholders' meeting, the filing says.
"[T]he Company believes that if Mr. Petit were to be elected to the Board or if Mr. Petit were to be re-hired in any management capacity, there would be a very high risk that the Company could not engage a new auditor or any previously engaged auditor would resign," the 8-K filing says, adding direly, "The Company expects there to be additional departures in connection with the Investigation."
No FDA Compliance?!
A front-page Wall Street Journal story late on May 23 said the company's wound-care products "don't meet regulatory standards, including for purity and sterility more than two years after the company told the Food and Drug Administration it had complied with the requirements."
There seems to be a bit less to the story than its page 1 headline suggests. It adds that under Petit's management, MiMedx told the FDA in 2017, after a 2016 FDA inspection, that its production met current good manufacturing practice.
However, Lachman Consultants, a regulatory consulting firm hired by the company, said "last January" (it wasn't clear whether the Journal report meant January 2018, when Petit and his team were still in charge, or January 2019) MiMedx was testing product batches quarterly when it should have been testing each lot. "It is unlikely that the FDA will accept quarterly testing of finished product lots for purity and quality," the Journal quotes the report to management as saying.
Current MiMedx management told the Journal, "We did not reach full compliance in all respects, and we are committed to finishing the job now."
FDA's 2016 inspection report said 73,000 of its injectable products were sold between 2013 and 2015; the number sold since is unknown, but likely significantly higher. As far as we could ascertain for this report, there have been no reported infections arising from their use.
Petit's Lawyer Punches Back
Petit's lawyer punched back saying: "The Company's extraordinary success while Mr. Petit and Mr. Taylor were at the helm is ample proof of their excellent business judgment, and a full airing of the facts will likewise show that they engaged in no wrongdoing," said a press statement from Petit attorney William Weinreb, a partner at Quinn Emanuel Urquhart & Sullivan, LLP.
Weinreb's lengthy set of bulleted responses on behalf of Petit contradict most of the audit committee's findings, saying in part:
"All revenue-recognition concerns brought to management's attention were promptly referred to the Audit Committee, which thoroughly investigated them and cleared both management and the Company of any impropriety."
"The Audit Committee's key 'finding'—that the Company's largest distributor paid the Company for each tissue the distributor purchased only after it sold that tissue to a customer—is the very opposite of what it found (and reported to management) during an investigation whose results were announced just two years ago in March 2017. During that investigation, the Audit Committee had unrestricted access to all internal and external Company information and to any officer, director, and employee of the Company."
"Management responded to certain employees' allegations of revenue-recognition issues by (among other things) retaining a nationally-recognized revenue-recognition expert in early 2017 to provide expert advice."
"The Audit Committee misleadingly notes that in some quarters the Company wrote off bad debt and accepted returns while failing to note that in virtually every quarter it booked adequate reserves for bad debt and product returns, which reduced revenue and profits for the quarter."
"The termination of employees mentioned in the Company's press release were taken following consultation with both inside and outside counsel and were fully briefed to the Audit Committee and the rest of the Board of Directors. As noted earlier, employee allegations in 2016 of improper Company practices were referred to the Audit Committee, which investigated them and cleared management of any wrongdoing.
"The Audit Committee's statement that certain conduct 'appears to have been' designed to manipulate the timing and recognition of revenue is unsupported and has no basis in fact."
"The so-called Operation Snow White was named by the Company's General Counsel and targeted employees who were violating their non-compete agreements by selling competitive products to MiMedx customers while employed by MiMedx—something many of them admitted doing during the course of the investigation; and"
"Management regularly briefed the Audit Committee and Board of Directors on matters of significance and were not informed of concerns relating to personnel management or 'tone at the top' until just months before they were summarily terminated."
Petit's media representative did not respond by our deadline to a request for comment on the stockholder class-action lawsuit filed in Georgia and the investigations by the VA, DOD, Justice Department, and SEC.