Expert Insights: The Data Evolution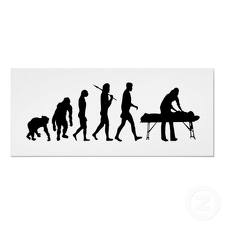 Expert Insights: The Data Evolution (ZST)
The American healthcare paradigm is currently in a state of flux, driven by social, political and economic factors that require every participant in the system to reconsider their place in the value chain. Fortunately, the possibilities of strategic vertical integration offer new opportunities for many organizations. For example, many hospitals are building out secondary structures by acquiring nursing homes, assisted living facilities, and home care or hospice centers to manage patient populations within their own system. By crafting a more comprehensive healthcare journey, these hospitals stand to benefit from greater operational efficiency while delivering a higher standard of patient care and experience.
At AdvaMed's 2018 MedTech Conference, ZS Principal Brian Chapman moderated a panel of four industry leaders to discuss what vertical integration means for medtech and how healthcare-focused companies should be planning for the future. The panel included David Harding, senior vice president of business development at Exact Sciences; Anthony Spero, chief operating officer at Partners Pharmacy and president of Ascend Health; Ivan Tornos, former worldwide president of urology and critical care at Becton Dickinson; and Ted Langan, senior vice president of sales at Briova. Here's what they had to say:
Brian Chapman: Let's start by discussing your specific focus when it comes to these topics. Tell us more about how your organization has been thinking in terms of vertical integration.
Ted Langan: UnitedHealth Group [the parent company of Optum and Briova] is trying to provide better healthcare for all of our members but also lower costs in the system. We've acquired surgery centers and have employed over 100,000 physicians and purchased physician practices. What we're trying to do is provide an optimal environment and ecosystem for our patients, and a consistent view of what the best care will be for them versus having a lot of different people that have varied interests making those decisions.
David Harding: Our focus at Exact Sciences is early cancer detection. As we look at vertical integration across the industry, our aim is to bring those detection tests to the patient in the most convenient way possible. We are vertically integrated in the sense that we handle everything from driving the initial product sale, to order entry, to manufacturing, to distribution, to lab processing, to customer and provider support. This ultimately supports the goal of making it most convenient for the physician to prescribe and for the patient to get screened. This integration that supports both providers and patients drives early detection and lowers overall healthcare costs.
Anthony Spero: We see patients transition through our host of services on the skilled nursing side and in assisted living. Our focus is making those transitions happen smoothly. We're seeing a big push for folks to be transitioned home into a lowest-cost setting, so how do we equip those homes? What do we do for those patients to be able to keep them at home for a longer period of time? Everything that we do focuses on it as we transition through.
Ivan Tornos: At BD, we've moved from doing vertical integration purely for operational reasons—capturing more profitability—to more strategic reasons. We're able to create an ecosystem of solutions that is going to help us partner with not only providers but also with patients and other relevant players.
BC: What forces are driving change, and how are your companies responding?
IT: In medtech, vertical integration 10 years ago was pretty much nonexistent. Today, we are doing vertical integration for five reasons. The first is strategic; we've migrated from a product leadership strategy to category leadership. The second is operational, to increase profitability, [although] I want to emphasize that the financial component isn't our No. 1 reason. The third is customer centricity. We have millions of patients in our databases and we use the data to provide better products. The last two reasons are being reactive to the consolidations our customers are doing and being proactive about future trends. Looking ahead five or ten years, we see the trends are going to escalate, so we're looking at opportunities to integrate with other channels or providers. These five reasons together should lower costs and improve outcomes.
AS: We're seeing patients coming out of the hospital much sicker, much sooner, and we're truly trying to understand how we provide best-in-class care while keeping them in the home. From our perspective, it's the first time seeing that what the consumer wants—which is to be at home, not in a hospital—[aligns with] the payer standpoint: Where's the least expensive setting? We want to look at scope and scale and how to push more resources into the home settings. What does that smart home look like in the future, and what technologies can we build to care for folks living there? One of the big things we're leveraging right now is telemedicine, which allows us to have remote physicians providing services in the home setting, such as diagnostics and evaluation.
DH: I would build on what Anthony has said and focus on consumer choice and convenience. More consumers want to access healthcare in the way, at the time, and at the place that they desire. Whatever we can do to enable those consumers is how we should be pursuing our activities. If you look at the emergence of [CVS] MinuteClinics and other retail care settings, these are important channels that continue to grow as the burden on primary care physicians increases. Patients want more convenient access. They want to be able to go on the web or phone, or video chat with the physician to get prescriptions and access medical care. This is an overarching and important trend that we're trying to understand at Exact Sciences as we think about cancer diagnostics, in addition to offering the best possible support in traditional physician channels.
I would also echo Ivan about overall outcomes in value creation for the healthcare system. As we see the consolidation of CVS and Aetna, or the partnerships between the pharma benefits managers, pharmacies and insurance companies, we need to make sure that we improve outcomes and reduce cost. Our challenge as device and diagnostics producers is to, in fact, demonstrate those improved outcomes.
TL: We come at it from a payer perspective. Obviously, cost to our members and clients is very important, but we also want to make sure we can provide the best outcomes we can. Telemedicine is a huge option for us. We have a function called BriovaLive, where we'll have one of our pharmacists from one of our specialty pharmacies be on video with a patient who is unpacking their medication for the first time. The pharmacist helps them understand how to manage the medicine—how to take it, what side effects to look for—so we can drive a better outcome.
BC: Are employers an opportunistic lever to potentially increase visibility or a critical stakeholder in the future for everybody?
DH: We think it's absolutely critical to engage employers, particularly for large-population health-based initiatives. Engagement with employers is essential because they have all the right incentives in place to adopt these technologies that improve early detection and overall patient outcomes so as to minimize their overall costs. A lot of companies now are experimenting with actual financial rewards to their employees for changing their behavior. Smoking cessation, weight loss—all of these things are incentivized for employees by their employers.
BC: I want to pivot a little bit. Ivan, you've mentioned the hospital a few times, but the rest of us seem to be hell-bent on getting patients out or keeping them from ever going in. As we start seeing routine procedures and care shift away from the hospital, what are some things that medtech companies should think about?
AS: As much as we discuss or talk about this communication flow between one setting and the next, there's still a tremendous opportunity to improve. So much of it's siloed, from the hospital system to physician offices or to skilled nursing. We can bridge communication between those different services.
IT: About 10 years ago, BD started to see the trend that out of $1.1 trillion spent in health care, 70% of that spending was actually on home care. We reviewed trends on the lengths of stay at hospitals, how to minimize readmission, given penalties; we started to explore these [topics] within a home care setting. I do think it's going to require collaboration between the payers, the hospital and everybody in between.
TL: I'd ask, 'Why are you going to be a hospital-centric company? For your products and services? Why are the costs and the outcomes best managed in the hospital versus in an outpatient setting?' From our perspective, the most expensive place to provide care is the hospital.
BC: As we see the need to be less hospital centric—which doesn't remove the hospital from the value chain—what are some potential thoughts from a value proposition standpoint?
IT: One of the ways we mitigate risk is by putting our money where our mouth is. Five years ago, it was unthinkable to service on a capitation system. Today, I'd say 50% of our portfolio uses the capitation structure, where for each patient we're going to charge X amount of money. Sometimes, you'll win. Sometimes, you'll lose. On top of that the patient is going to get a better outcome. I do envision that in medical devices, this will be the trend for years to come.
TL: I think one of the things you hear here is 'Don't sell parts and pieces. Sell solutions.' Don't come to us with a particular device, because if that's all you have, then I'm going to start bidding you against everybody else who has a similar device. If you can start to put together outcomes or programs that impact the larger ecosystem that we're operating in, now you've got our attention.
AS: One of the things that we see, too, is that if you look at the No. 1 diagnosis for rehospitalization rates in the system, it's CHF [congestive heart failure]. It's pneumonia. These are things that have been identified by CMS and have been built into the system in terms of reimbursement, so patients with those diagnoses are rehospitalized within 30 days of discharge. For the hospital, there's a negative financial impact.
As you're thinking about solutions, think about how you keep those patients home for longer. We're going to use it on the post-acute because we have those agreements. They're going to be more apt to support those devices. That's how granular you have to get.
IT: I was recently talking with the CEO of Helios Group, one of the largest GPOs [group purchasing organizations] in Europe. He mentioned that in Germany today, 18% of hospital spending is device- and pharmaceutical-driven, with the other 82% being readmissions of patients, complications, labor, etc. He doesn't want to waste his time talking to a medical device company about the cost of a catheter or a stint or a pacemaker. He wants to get a holistic ecosystem, proven with past data and unpredicted data. He wants an integrated solution that reduces cost and lowers the amount of time that a doctor is doing a procedure. If you make it so simple that a nurse can do the procedure instead of the doctor, guarantee there'll be no readmission, and give some certainty there'll be no infection, [that's] better for us. On top of that, if you're willing to put your money where your mouth is and share the risk, then we have a partnership and we don't need to talk about the cost of your device versus another's.
BC: You're asking for medtech companies to do a lot of things that historically they've not been good at. Do you have any comments on how to take that journey?
IT: From a purely commercial standpoint: If you were to look at our sales force 15 years ago, you would have an army of highly charismatic self-representatives [who would] go in and talk about features and benefits 101. If you look at our organization today, you have a larger amount of people who are clinical managers, people who are able to talk to not just the doctor or nurse but the larger groups in health economics. Another shift is data. It needs to have a clinical context, but you better bring in the financial data.
DH: I think the shift in sales force configuration has been massive. Now you'll include a concentrated and experienced group of IDN delivery specialists. An integrated team that can work cross-functionally across a broader hospital system is absolutely essential to delivering value today. Key account management is also interesting. Key account management used to be bundling things together, offering a lower price. Now, it's much more about understanding the overall clinical picture.
TL: If I was talking to a device company starting down the development pathway, I'd ask how they are building in the things that a clinical team and account management team will need as they go through the sales cycle at whatever the site of care is going to be, whether it's an alternate site, hospital or whatever. Who are your stakeholders going to be and how are you going to develop an appropriate message for them?
BC: If you think about where you are today and the trend of vertical integration in general, some of your partners, competitors and co-suppliers are getting bigger and getting new capabilities. What's one of the scariest things that could happen?
IT: 'What's going to happen with Amazon?' There's not a quarter that goes by that, in the earnings call, we don't get that question. The short answer is that we don't know yet. We think we have opportunities to partner with Amazon in some capabilities. We believe that there could be some disruption, but we don't know yet. As long as you're able to play on the broad continuum of care and as long as your value proposition is solutions versus a great distribution model or great products, you can have a whole ecosystem, and then Amazon might be less disruptive than if you were to be just a great distribution company. If you cannot beat them, associate with them.
BC: Does Amazon keep you up at night?
DH: The proliferation of different channels through which consumers access their healthcare is a great opportunity and challenge, so we view Amazon as a potential partner. What better way to have consumers access your information, and have a robust, patient-friendly delivery network that you can integrate with to deliver healthcare services to a potential patient? There's such a proliferation of channels to reach the consumer, get your message across, and drive the types of patient behavior that will lead to better outcomes. [And that is] the real challenge in front of us.
BC: I'm surprised that you didn't mention something like the Apple Watch. Do you see the consumerization angle threat or is it more on the side?
DH: I think it's an opportunity, right? Let's take cancer screening as an example. You got your Apple Watch. We know how old you are. Maybe you're tracking some symptoms, but hey, here's a reminder that pops up once every year. Go get your mammogram. Every couple of years, go get your colon cancer screening done. I think it's an opportunity to deliver that information to consumers in a much more convenient way that they really, really own and engage with.
TL: And I think for us, we're looking at how we can use technology to engage our patients and our clients fast enough so that an external disrupter like an Amazon doesn't come in and blindside us. How do we take technology and use that to disrupt our business and the healthcare system before we get disrupted?
BC: My own perspective is that as suppliers of medical technology we have enormous opportunity to substantially improve our value proposition, whether by predicting the future and interceding before an acute event happens; spreading risk through something like capitation; driving patient engagement toward improving their own health; or collecting and using data available from a long-term outcomes measurement standpoint. All of these things are huge opportunities and will require medtech to build or acquire many new capabilities to translate these opportunities into true value.
---
Many medtech companies are taking the opportunity to build data collection and analytics into their devices, with the goal of leveraging insights to help grow their businesses and improve the overall standard of care. During the second part of a panel discussion at the recent AdvaMed conference, ZS Principal Brian Chapman discusses data acquisition in medtech with four industry leaders: David Harding, senior vice president of business development at Exact Sciences; Anthony Spero, chief operating officer at Partners Pharmacy and president of Ascend Health; Ivan Tornos, former worldwide president of urology and critical care at Becton Dickinson; and Ted Langan, senior vice president of sales at Briova. Here's what they had to say:
Brian Chapman: I'd like to talk about how data is being leveraged in light of new healthcare trends. Historically in medtech we have not focused on data; we primarily use it to prove outcomes. But using data to keep track of an individual patient—in the same way that Amazon or another tech company might approach it—is very different. Is this an important capability?
Ted Langan: We are critically focused on data. We want to look at how we acquire data around our patients, not only to help our clients understand their cost basis but also to become more predictive with our patients. We want to help them understand when they are at risk. Who are the patients that we can provide additional handholding or counseling to, to help them avoid problems as they move through the continuum of care? You have to demonstrate the value not just at the time of sale, but how it impacts patients across the life of the equipment. It is so important to us as a payer to understand and reinforce where high-quality care is being created.
I think data acquisition and data management will be critical going forward. I was at Baxter for 35 years. If I could go back and talk to myself 35 years ago, I'd want to get ahead of the curve on data acquisition, data management and the ability to monetize depending on the data stream.
David Harding: Totally agree. Acquisition of long-term outcomes data is absolutely critical to demonstrating the value of your device or diagnostic to a payer. Routine screening over many, many years is crucial and acquisition of that data is essential to demonstrate to our IDN and health insurance partners that we're making a difference.
BC: Are you building that internally or are you buying it? Where is this competency coming from?
DH: It's coming both from our own patient information as well as acquisitions with partners. With our Cologuard product, we have great data visibility. We know which doctor orders the test, whether a patient has completed the test, the outcome of the test, what insurance the patient has, and when they are due for rescreening. This is tremendously useful for managing patient compliance as well as managing our business. This, combined with outside data that might be able to track things like broader patient populations in screening participation is highly useful.
Ivan Tornos: We do both buy-in and collecting data. In the world of medtech, the key change is that we've gone from using data to prove what's happened in the past, to get reimbursed or what not, to predict the future. We collect data in terms of the different stages of the procedure. How do you insert the catheter? How do you maintain it? All the data gets collected and tracked. Now, we're in a position where we can tell a hospital early on what the likelihood is of one of our devices being able to cause an infection given their current utilization. It's more of a forward-looking [system] than we've used in the past.
TL: This is absolutely what the payers are looking for: that device companies include this kind of diagnostic and predictive capability within their products. That collection of data and that sharing is vital. Also, patient data security is such a critical issue. You can't put the patient data at risk at all, or payers aren't going to look at you.
DH: I think you have to be smart about it and think strategically about the needs of your business versus what can you easily outsource. There are lots of players on the data side who can really assist you in capturing broad-based outcomes data—really good institutions that mine electronic health records data that you can pull in. There's no need for you to recreate that capability. It will be extraordinarily costly to do so. Wherever possible, we like to partner with companies who bring this capability to us and leverage their skills sets as needed.
BC: Ted, what would be your perspective when you see device companies that are starting to work in the channel, potentially even billing payers?
TL: We are excited about anything that will give us more data around how our patients are being treated—how well the outcomes are coming through—and that can start to lower the cost of healthcare.
BC: Anthony, to many of us your space can be murky and hard to characterize, and also, generally speaking, very data poor. Do you have a vision for how that could become a revenue stream?
Anthony Spero: The data points and information we have available are robust. When you look at the number of lives that flow into that information, and exactly what and how many medications a patient is taking, you can see the clinical outcome. You'll have a whole host of folks who will want access to that data. We haven't fleshed it out entirely, but we know it might be a bigger opportunity than the device itself.
BC: If you took the Silicon Valley approach, you would give the device away for free and mine the data.
IT: The No. 1 hotel chain in the world, AirBnB, doesn't have any hotel rooms. The No. 1 taxi company in the world, Uber, does not own any cars. As you think five to 10 years out, maybe the No. 1 medical device company in the world will generate most profits from non-tangibles. I think that's the trend that we're seeing in my space. It's going to be a huge opportunity for all of us in the future.
AS: We talked a lot about numbers and analytics and vertical integration and all these great things that you can look in a spreadsheet and identify. I also think that from the provider side, there's a tremendous amount of focus on patient experience. Every one of us will go into a hospital, into a physician office, a nursing home or assisted living [facility]. We have family members who are receiving services every day. I don't want us to lose sight of that. I think there are opportunities to measure the patient experience.
BC: And the insights you get from those measurements can then be used to improve the patient experience.
DH: There's a famous Chinese proverb that asks, 'When's the best time to plant a tree?' The answer is, of course, 20 years ago but the second-best time is today. I think about that proverb in the context of data collection around outcomes. We can interface with each other across the healthcare ecosystem to the extent that we continue to build those data linkages and really mine that information to understand how to optimize outcomes. The better we do at that, the better we are going to be at delivering fundamentally improved healthcare in the United States and across the world.