The top 5 orthopedic industry stories of 2020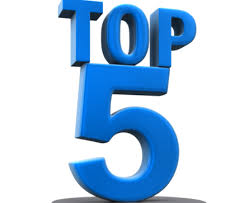 The COVID-19 pandemic presented a host of challenges, but major mergers in the orthopedic device space still got done.
A deadly coronavirus pandemic is certainly not a good environment for people to go in for knee and hip surgeries. But even amid a tough business climate, orthopedic device companies worked through big M&A deals, and there was even a significant product launch in the robotic ortho surgery space.
---
1. Stryker closes Wright Medical buy, sells some businesses to DJO
The world's largest orthopedic device company has grown even bigger. Stryker announced in November that it had closed its $4.7 billion purchase of Wright Medical after months of negotiations with antitrust regulators in the U.S. and UK. To appease regulators, Stryker agreed to divest all assets associated with its total ankle replacements and finger joint implants to DJO Global.
"This acquisition enhances our global market position in trauma and extremities, providing significant opportunities to advance innovation and reach more patients," Stryker CEO Kevin Lobo said when the deal closed.
---
2. Fewer elective procedures amid COVID-19
The COVID-19 pandemic hit orthopedic device companies especially hard financially. The pandemic caused a curtailment of elective procedures — and sometimes even not-so-elective procedures — as health providers focused on managing COVID-19 and patients stayed away in droves. Companies generally reported some procedure recovery in the third quarter, but there may have been more problems in Q4 as an even bigger wave of cases hit the world.
Here are how some of the largest companies performed:
Stryker's sales were down –6.2% year-over-year, to more than $10 billion for the first nine months of 2020. Stryker saw sales recover during Q3, though Lobo warned of uneven growth within the company and an uncertain environment amid the pandemic.
Johnson & Johnson's orthopedics business saw sales fall –15.1% year-over-year, to roughly $5.6 billion for the first nine months of 2020. Sales were only down –2.6% during Q3.
Zimmer Biomet sales were down –15.7% year-over-year, to nearly $5 billion for the first nine months of 2020. But there was also some sales recovery in Q3. "While the stronger-than-expected recovery of elective procedures in the third quarter was encouraging, we also remain focused on ZB's strong operational execution, which continues to drive confidence in our underlying business," CEO Bryan Hanson said at the time.
Smith+Nephew's orthopedics and sports medicine businesses were down about –7.5% year-over-year, to roughly $2.3 billion for the first nine months of 2020. The British medtech giant also saw improved sales performance in Q3.
---
3. Sales reps lose access to the OR
To overcome the challenge, orthopedic device companies (and medtech companies in general) turned to remote solutions. Smith+Nephew, for example, inked a deal with Avail Medsystems in September to bring its high-level telecommunication system to operating rooms and surgery centers.
Stryker also experimented with remote case coverage after the pandemic hit, according to Spencer Stiles, group president of Stryker's orthopaedic and spine groups.
The doctors, however, actually want the sales reps in the room, especially when they're short-staffed or have newer staff, Stiles said during a DeviceTalks Weekly podcast in November. "There's a demand then that they need our experts who know where products are, who could be there to cover, who could help make sure the right inventory is in the right place that can guide a new staff member through a procedure."
---
4. Smith+Nephew launches next-gen surgical robotics system
Sara Schneider, the director of robotics program management at S+N, spoke with Medical Design & Outsourcing and used three descriptors for the Cori system: faster, smaller and more accessible.
Smith+Nephew officials are betting that there will be interest in a system that isn't the size of a mini-fridge with an arm, that doesn't rely on pre-operative imaging, and that includes a handheld cutting tool that can fit a particular surgeon's techniques.
"There's more flexibility in the approach when you have that handheld piece that's not anchored into this mammoth piece of equipment," Schneider said.
Since the Cori launch, S+N introduced a couple of key additions to its Real Intelligence portfolio. They included RI.INSIGHTS, designed to enable orthopedic surgeons to benchmark robotics surgical experiences with other users, and RI.KNEE and RI.HIP navigation platforms for total knee and hip arthroplasty.
---
5. Smith+Nephew to buy Integra extremities business for $240M
Smith+Nephew in September announced an agreement to spend $240 million to acquire the extremity orthopedics business from Integra LifeSciences. As of the time of writing in late December, the deal was expected to close around the end of the year. S+N officials say the acquisition will significantly strengthen the company's extremities business by adding a combination of a focused sales channel and complimentary shoulder replacement and upper and lower extremities portfolios, plus a new product pipeline.