The billion dollar startup that did it their way.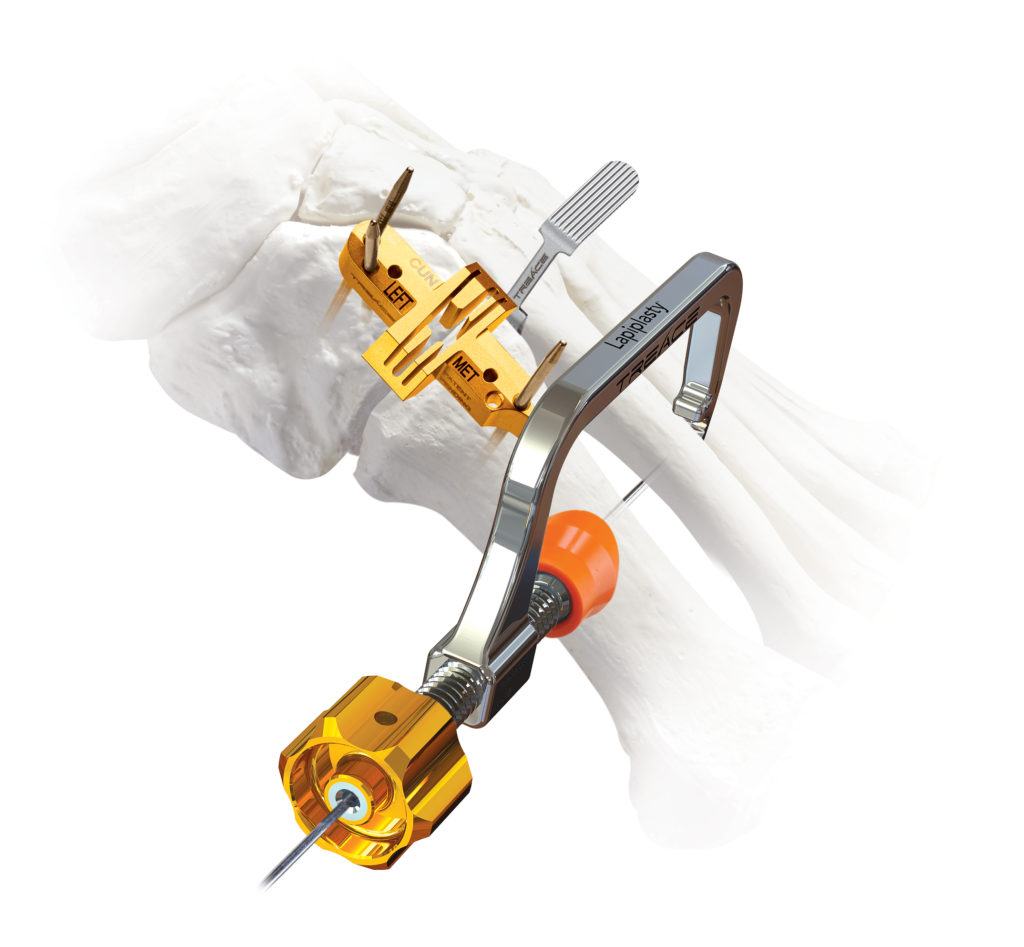 IPO Press Release SEC Filings S-1 Filing Treace Website
Treace Medical Concepts just completed their IPO.
They did it their way. No private equity funding, no VC funding. They executed flawlessly over the last 5 years in a specific niche. In turn, they created unprecedented wealth for the Board, the leadership team, and the employees.
Treace proved that a startup can do it on their own terms.
This is a big one. This could be the greatest value creation in ortho history in 5 short years from the first sale. This financial story should change the way companies think about creating value.
I know the rock-star team at Treace Medical Concepts from my years working at Wright Medical – Jim Treace, Barry Bays, John R Treace, John Bakewell, Tom Timbie, and John T Treace, plus Rich Mott also joined the team early. This team has a history of creating billions of dollars of value at companies such as Kyphon, Wright Medical, ev3, Xomed, Concept Medical, and Richards Medical. I worked with John Treace at Wright Medical and then interviewed John back in 2015 in the early days as CEO at Treace Medical – read our Q&A here.
---
7 Mind-Blowing Facts
1) As of this writing, a few days after the IPO, Treace Medical Concepts is worth $1,500,000,000, that's $1.5B. Remarkable.
TMCI stock live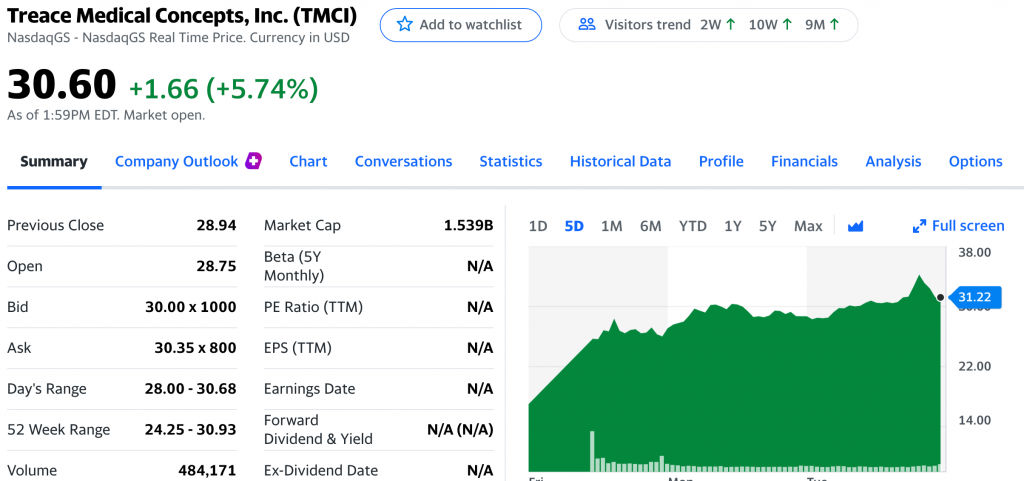 2) Lapiplasty was only cleared in the US in 2015 and the first real surgeries were in 2016. Treace has built $1.5B valuation in 5 short years. Remarkable.
3) Treace has only one product used in only one market (Foot & Ankle) – Lapiplasty. Remarkable.
4) Treace only sells in the US. Remarkable.
5) Treace's sales in the last 12 months were only $57M (that's a 26X valuation on TTM sales). Remarkable.
6) Treace has never made a profit (on purpose). Profitability was not the focus of the company. The public documents show that they invested in strategic areas to establish their leadership position over the long-term; namely R&D, sales, clinical studies, surgeon training and patient education. Remarkable.
7) Treace self-funded its venture and did not seek VC or PE money. At the time of the IPO, Treace's Board, a network of their friends and family, and the employee team, owned virtually all of the company's stock. Remarkable.
---
What can other startups learn from the Treace story?
1) Self-fund your startup with an experienced team with a history of creating value with collective wisdom and life experiences in orthopedics.
2) Find an unmet clinical need with an enormous market opportunity and dive deep into the solution. Bunions had a huge recurrence rate. Others took the high recurrence rate for granted until Treace focused on solving the problem.
3) Focus focus focus on a single procedure solution, without falling into the temptation of adding complementary products to "fill up the bag".
4) Keep your team lean (modest number of employees), and keep your product costs lean (their surgical kit is inexpensive).
5) Drive demand from directly patients… "Hey Doc, I want a Lapiplasty for my bunion". Treace spends big $ on Direct-to-Consumer education about Lapiplasty that drives late-adopter F/A surgeons to learn more.
6) You don't need to reach profitability to access the public markets.
7) Keep the equity in-house.
---
Treace Medical Concepts is set up well for the future.
Treace has just flipped from being an acquisition target, to being the acquirer. Documents show that Treace had $118M gross proceeds from the IPO, plus $16M on the balance sheet from Q1. The company appears to be very well-positioned to capitalize on its first mover advantage in this $5B US bunion market.