You can buy a great little Total Joint company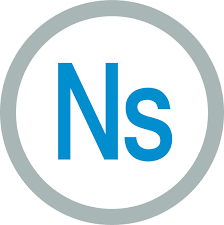 FOR SALE: Low cost implant company with hip and knee systems
NovoSource auction set for June 28 (MassDevice)
Orthopedic device developer NovoSource is headed to the auction block later this month, with the company's assets to be sold off to pay a creditor.
The Dayton, Ohio-based medical device maker's primary products were the NovoKnee total knee system and the NovoHip total hip system. In 2014 NovoSource defaulted on a loan from Rhododendron Holdings; the Court of Common Pleas of Montgomery County, Ohio, later ordered NovoSource to pony up more than $3.3 million to satisfy the debt.
The auction, announced in March, is now slated for June 28, according to a press release from Myron Terleckey, the attorney appointed as receiver in the case.
Assets to be offered in the sale include all intellectual property, inventory, tooling, design history files as well as regulatory clearances, trademarks, copyrights, ERP system and servers and warehouse equipment and furniture, with the knee and hip implant inventory valued at more than $3 million.
The sale is open to qualified bidders (who qualify with a $100,000 deposit) who offer at least $150,000 more than the $4.1 million "stalking horse" bid, according to the release. A hearing to approve the sale is scheduled for July 18 at the Montgomery County court.
NovoSource offers a posterior stabilized option for its NovoKnee femoral components, as well as a cruciate retaining design. Its posterior stabilized, cruciate retaining and ultra congruent highly cross linked polyethylene knee inserts are available in 9mm to 18mm sizes in 2mm increments, the company said.
The company's NovoHip uses a titanium plasma spray cementless tapered stem with 21 different size variations and offered in multiple shell configurations. There were more than 560 successful NovoKnee implantations from 2013 to 2014, according to the company