Fat kids are now getting total hips in the UK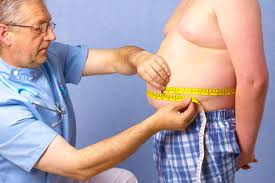 10-YEAR-OLDS GET NEW HIPS IN GREAT BRITAIN (Orthopedics This Week)
Because of the obesity epidemic in Great Britain, surgeons are performing hip replacements on children as young as ten, according to statistics from the National Health Service (NHS) Digital.
The data reveals that in the past three years, the total number of obese people needing joint replacements has risen by almost 60% to more than 37,000. The rise has been driven by young adults who require surgery because of the strains placed on their joints by excess weight.
Daniel Perry, Ph.D., FRCS (Tr & Orth), a consultant orthopedic surgeon at Alder Hey Children's Hospital in Liverpool, said: "Obesity is the primary risk factor. Around 500 adolescents in the UK suffer from this problem every year, with most them being overweight or obese.
"All children affected by SCFE [slipped capital femoral epiphysis] require prompt surgery to stabilize the hip with a screw. In some cases, the hip may be so damaged that a hip replacement becomes necessary soon after the primary surgery, with many more gradually worsening, necessitating a hip replacement early in adulthood."
Recent NHS data showed that 9.6% of children are dangerously overweight by the time they start school. By the time children reach the age of 10, 20% are obese, according to the statistics for 2016/17.
Professor Philip James, past president of the World Obesity Federation, said, "I predict this problem will continue to escalate. Obesity rates are rising and the first thing that develops is back and joint pain. The wear and tear on joints from obesity is phenomenal. The orthopaedic world has to rethink how to cope with increased numbers of patients, including younger patients, who require hip or knee replacements."
Tam Fry, chairman of the National Obesity Forum, said, "Obesity is not only causing an increased risk of cancer, heart disease and diabetes but also serious weight–related joint damage. The cost of the obesity epidemic could bankrupt the NHS."