Are we done yet? Total is now $1.7B for the Pinnacle hip lawsuit.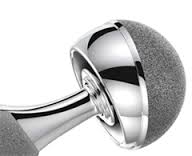 FINAL NAIL IN JNJ'S $1.7 BILLION PINNACLE HIP LAWSUIT? (Orthopedics This Week)
DePuy, a Johnson & Johnson (JNJ)unit, has agreed to settle the majority of the individual consumer lawsuits that claim that the company's DePuy Synthes metal-on-metal hip implants were defective and that the company misled patients about potential dangers.
Mark Lanier, an attorney for some of the 10,000 plaintiffs, said, "The parties have reached an agreement that hopefully will resolve most, if not all, of the litigation." He indicated, "It's still not a done deal, but we're getting close." The details of the agreement have not been released.
Following the announcement of the settlement talks, the jury that had been empaneled to hear most recent Pinnacle lawsuit was released. The case, In Re DePuy Orthopaedics Inc. Pinnacle Hip Implant Products Liability Litigation, 11-md-2244, U.S District Court, Northern District of Texas (Dallas), was brought by five Pinnacle hip implant recipients.
This announcement comes just two weeks after DePuy agreed to pay $120 million to settle the multistate lawsuits that alleged that the company made false claims and engaged in deceptive marketing for its metal-on-metal hip implant devices. (See OTW's coverage here: Depuy Settles Hip Implant Suit for $120 Million.)
Over the past two years, plaintiffs have been awarded at least $1.7 billion in related defective hip implant cases. In August, a Texas judge awarded $246.1 million to plaintiffs in the bellwether case that claimed that the Pinnacle metal-on-metal hip implants led to injuries including bone erosion and tissue death and that JNJ made false claims when promoting the device. In December 2016, a Texas federal jury ordered JNJ and DePuy to pay more than $1 billion to six plaintiffs who claimed to be injured by the Pinnacle implants.
For more OTW coverage on the Johnson & Johnson/DePuy Pinnacle hip implant lawsuits see: