Implanet divesting Total Knee System assets
IMPLANET TO SELL MADISON TOTAL KNEE IMPLANT (Orthopedics This Week)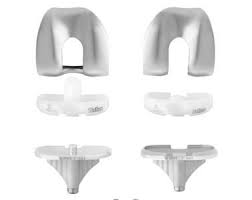 Medical technology company Implanet recently entered into negotiations to sell its MADISON™ total knee implants platform. No terms were disclosed.
Based near Bordeaux, France, Implanet is focused on spine and knee implant products for orthopedic surgeries. Its product line includes the JAZZ™ implant for the treatment of spinal disorders and the MADISON implant for prosthetic knee surgery. The negotiations to sell MADISON come as a result of Implanet's decision to exclusively focus on spinal disorders.
Implanet CEO Ludovic Lastennet stated, "Implanet is delighted to announce the initiation of exclusive negotiations to sell its Knee platform. The objective, to accelerate our growth, is to focus our strategy entirely on our Spine activities. In the future, Implanet will be 100% devoted to the treatment of spinal disorders."
Prior to the transaction, Implanet will create a dedicated subsidiary to facilitate the transfer. The business deal will include all assets associated with MADISON including those related to the design and marketing of the product.
The transaction is subject to several conditions including the execution of certain audits and regulatory approval. Last year Implanet received 510(k) clearance from U.S. Food and Drug Administration (FDA) for the cemented version of its MADISON total knee prosthesis.
With regards to Implanet's growth potential, Lastennet commented, "Thanks to this operation, we will benefit from significant additional financial resources to strengthen our organic growth and, at the same time, be able to seize potential opportunities for acquisitions that correspond with our goal of making Implanet a powerful player in the field of spinal pathologies."
Implanet plans to continue development of its flagship JAZZ products. The JAZZ implant is "intended to improve the treatment of spinal disorders requiring spinal fusion surgery." Its implants are protected by four sets of international patents. JAZZ has 501(k) clearance from the FDA, the CE mark, and ANVISA authorization in Brazil.
Founded in 2017, Implanet established a subsidiary in Boston in 2013.