🔸 LIVE Orthopedic Opportunities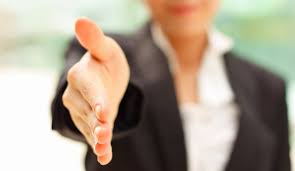 Make a difference.
I recruit for a select few startups with great cultures.  I only work for startups that I believe in. 
Below are a few REAL LIVE opportunities that I am working on.
---
I have a

Surgeon Education Manager

 position in a smokin' hot startup with a disruptive new product. This is an in-house position that will manage Regional Field Surgeon Trainers. 
---
I have a

Quality

 position in a Quality/Regulatory SaaS startup that is growing like crazy. Must know Medical Device Quality and be a true "people person". 
---
I have a
 Lead Sales
position in an early stage profitable extremities startup. Must be hungry, driven and be able to close new extremities business. Salary + commissions + earned equity. 
---
I have a

 

Lead Regulatory Affairs

position

 

in a startup growing quickly. Reports to VP Engineering.  Great grow opportunity. Make a difference.
---
I have a

Lead Manufacturing Engineer

position for an innovative 3D orthopedic supplier in FL.  Reports to GM.  This is the chance for a young person to quickly advance into Plant Manager
---
I have a
 Manager 
Product Development 
and 
Sr Project Engineer 
in one of the hottest spine companies on the west coast. 
---
I have a
Regulatory Specialist 
in a startup growing quickly. Great time to join this rocket ship. 
---
I have a

 

Supply Chain Leader

position

 in an early stage total joint startup with equity.  Position may grow into a COO role quickly.
---
Don't see the right position for you?
Tell me more about yourself!
Send me an email with your LinkedIn profile link and answers to these 4 questions and I will contact you immediately when I have a fit for you.
Key Strengths (what makes you special)?

Desired Titles?

Open to what geographies?

Compensation needs?