My story
Why I became a recruiter for You.
Deep into my career I worked inside orthopedic startups.  I became totally frustrated with the whole recruiting process.  After receiving low quality resumes over and over again from recruiters, I felt like throwing a chair.  Something was broken here.
The Problem
At the time, I didn't know why the resumes were so wrong, until I uncovered the problem in one little word…  "Contingency". The dirty little secret about recruiting is that the contingency model is flawed. Companies who use contingency recruiters do not realize that they are getting lower talent, less commitment to the search, less vetting of candidates and little loyalty.
Contingency recruiters aren't the problem.  The problem is the business arrangement. Most recruiting is Contingency based and is built on a "LOW COMMITMENT" relationship for both the company and the recruiter.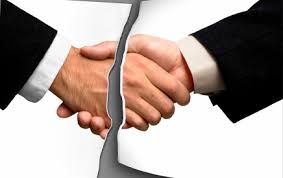 Both parties are to blame here.   Companies default to the contingency recruiter because they believe it's "low risk".  And contingency recruiters say its easier to get a foot in the door at your company with a contingency search.
Righting a Wrong
So, after exiting my third startup, I decided to do something about it.
TigerRecruiting was born out of this frustration.  My mission is to be the recruiting service that I wish I had access to during my career. My service is built on "High Commitment".
The Better Way
The Partner Recruiting arrangement is based on a HIGH COMMITMENT RELATIONSHIP with you. You will put some skin in the game with a small up-front payment. And I will have your company's interests and goals foremost in mind during the search. You will get the best and most honest advice I can give you and you will get the best candidates available. Guaranteed!
You are out there building a great orthopedic company every day.  You shouldn't have to settle for "Low Commitment" contingency recruiters. Hire a Partner Recruiter for "High Commitment" to you.