Former ArthroCare CEO and CFO surrender to officers after fraud charges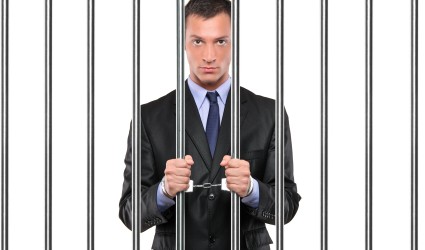 FORMER ARTHROCARE CEO INDICTED (Orthopedics This Week)
Former ArthroCare CEO and CFO surrender to officers after fraud charges (MedCityNews-Reuters)
Two former executives of ArthroCare Corp have been charged with a $400 million scheme to defraud investors by inflating the company's earnings, the U.S. Justice Department said on Wednesday.
Former chief executive officer Michael Baker and former chief financial officer Michael Gluk were charged in the federal indictment and surrendered to law enforcement officers, the Justice Department said in a statement.
A grand jury returned the indictment on Tuesday and it was unsealed on Wednesday in U.S. District Court for the Western District of Texas.
Prosecutors claim that ArthroCare, a maker of medical devices based in Austin, Texas, inflated earnings by shipping extra products to its distributors at the end of financial quarters, even though the shipments were not for actual orders, so ArthroCare could count the shipments as sales and meet earnings forecasts.
Distributors agreed to accept the shipments in exchange for cash commissions, the ability to return the products and other incentives, prosecutors said.
ArthroCare said in 2008 it was restating its previously reporting earnings from the third quarter of 2006 through the first quarter of 2008 because of its relationship with distributors.
An ArthroCare spokeswoman had no immediate comment.
It was not immediately known if Baker or Gluk had hired an attorney.
Two former ArthroCare vice presidents were charged with similar allegations in August 2012.
Baker also faces three counts of making false statements because he lied about the shipping arrangements when investigators from the U.S. Securities and Exchange Commission questioned him in November 2009, according to the Justice Department's statement.
(Reporting by David Ingram; Editing by Gary Hill and Phil Berlowitz)
Related OrthoStreams article..  https://orthostreams.com/2012/08/2-former-arthrocare-execs-charged-with-400m-fraud/