Jury convicts former Arthrocare CEO and CFO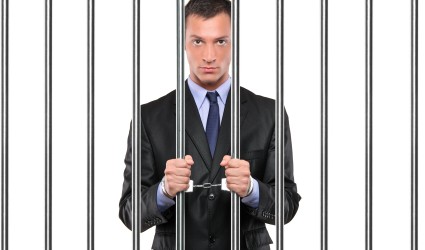 JURY CONVICTS FORMER ARTHROCARE CEO AND CFO (Orthopedics This Week)
Michael Baker and Michael Gluk have been found guilty of fraud by a federal jury in Austin, Texas, for their part in ArthroCare Corp. shareholders losing over $400 million in value in 2008.
Baker was immediately taken into custody, pending sentencing.
Fraud and False Statements
Baker, the former company CEO, and Gluk, the former CFO, were convicted on June 2, 2014, for artificially inflating sales and revenue numbers to meet company sales projections. Specifically, Baker was found guilty of conspiracy to commit wire and securities fraud, wire fraud, securities fraud and false statements. Gluk was found guilty of conspiracy to commit wire and securities fraud, wire fraud and securities fraud.
New Management
Baker resigned in February 2009 after the company announced that the U.S. Securities and Exchange Commission (SEC) and U.S. attorneys were investigating its business practices. Gluk resigned in December 2008. New management entered into a two-year deferred prosecution agreement with the company, and in January 2014, the company said it would pay a $30 million fine to resolve the SEC investigation.
ArthroCare was recently acquired by Smith & Nephew for $1.7 billion. The company employs about 1,800 people, including about 280 in the Austin area.
DiscoCare Conspirators
Baker and Gluk were the last company executives under investigation after co-conspirators John Raffle and David Applegate, former senior vice presidents, pleaded guilty to multiple felonies in 2013.
The government claimed that Baker, Gluk and other company officials inflated ArthroCare's revenue by tens of millions of dollars and used sham transactions to manipulate the company's revenue and earnings through end-of-quarter transactions involving a number of distributors, including DiscoCare, which were "based on ArthroCare's need to meet sales forecasts, rather than the distributors' need for products" according to the suit.
The executives "caused ArthroCare to ship millions of dollars worth of ArthroCare's medical devices to its distributors at the end of quarters. ArthroCare would then report these shipments as sales in its quarterly and annual filings at the time of the shipment, enabling the company to meet or exceed internal and external earnings forecasts," according to the suit.
In return for substantial, upfront cash commissions, the distributors agreed to accept the excess inventory in exchange for extended payment terms and the ability to return products.
Baker and Gluk, according to prosecutors, caused ArthroCare to acquire DiscoCare specifically to conceal from investors the nature and financial significance of ArthroCare's relationship with DiscoCare.
$400 Million Shareholder Loss
Between December 2005 and February 2009, ArthroCare's shareholders held more than 25 million shares of ArthroCare stock. On July 21, 2008, after ArthroCare announced it would be restating its previously reported financial results, the price of ArthroCare shares dropped from $40.03 to $23.21 per share.
The drop in ArthroCare's share price caused an immediate loss in shareholder value of more than $400 million.
Baker Will Appeal
Baker's lawyer still believes in his client.
"We obviously disagree strongly with the jury's conclusion but we respect their opinion and very much appreciate their conscientious service," said Rusty Hardin, an attorney for Baker. "We will certainly appeal because we sincerely believe Mike is innocent."
No sentencing date has been set. Both men face up to 25 years in federal prison for each conspiracy charge, 20 years for each count of wire fraud and 25 years for each count of securities fraud. Baker faces an additional 5 years for each count of making false statements.