12 US Hospitals paid the government $28M for abusing kyphoplasty stays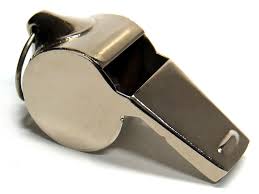 KYPHOPLASTY FALSE CLAIMS SETTLEMENTS REACH $130 MILLION (Orthopedics This Week)
Allegations that hospitals kept kyphoplasty patients overnight, instead of on an outpatient basis, continues to serve as an ATM for the government.
On December 18, 2015, the U.S. Department of Justice announced that 32 more hospitals will pay the government $28 million to settle charges that they submitted false claims to Medicare for inpatient stays following kyphoplasty procedures.
This is on top of the $77 million another 100 hospitals had already agreed to pay to settle the charges.
In addition to settlements with over 130 hospitals, the government previously settled with Medtronic Spine LLC, the corporate successor to Kyphon Inc., for $75 million to settle allegations that the company caused false claims to be submitted to Medicare by counseling hospital providers to perform kyphoplasty procedures as inpatient rather than outpatient procedures.
All but three of the hospitals were part of a whistleblower lawsuit brought under the False Claims Act. The lawsuit was filed in federal district court in Buffalo, New York, by Craig Patrick and Charles Bates. Patrick is a former reimbursement manager for Kyphon, and Bates was formerly a regional sales manager for Kyphon in Birmingham. The whistleblowers will receive a total of approximately $4.75 million from the settlements announced on December 18.
The settling facilities announced on December 18 and the amounts they have agreed to pay, include the following:
The Cleveland Clinic in Cleveland, Ohio, $1.74 million.
Citrus Memorial Health System in Inverness, Florida, $2.6 million.
Cullman Regional Medical Center in Cullman, Alabama, $350,000.
Martin Memorial Medical Center in Stuart, Florida, $2 million.
MultiCare Tacoma General Hospital in Tacoma, Washington, $983,000.
Norwalk Hospital in Norwalk, Connecticut, $920,000.
Princeton Community Hospital Association in Princeton, West Virginia, $1,513,500.
Sacred Heart Medical Center in Spokane, Washington, $906,000.
Sarasota Memorial Hospital in Sarasota, Florida, $972,000.
Spartanburg Regional Health Services District Inc. in Spartanburg, South Carolina, $1.725 million.
Cloud Hospital in St. Cloud, Minnesota, $500,000.
Tampa General Hospital in Tampa, Florida, $2 million.
Five hospitals affiliated with Community Health Systems Inc., in Franklin, Tennessee, have agreed to pay a total of $3.5 million. These include: Crestwood Medical Center in Huntsville, Alabama; St. Joseph's Hospital in Fort Wayne, Indiana; Carolinas Hospital System in Florence, South Carolina; Mary Black Health System in Spartanburg, South Carolina; and Trinity Medical Center in Birmingham, Alabama.
Five hospitals affiliated with Tenet Health Care Corporation in Dallas, Texas, have agreed to pay a total of $2.2 million. These include: East Cooper Medical Center in Mt. Pleasant, South Carolina; North Fulton Hospital in Roswell, Georgia; Providence Memorial Hospital and Sierra Medical Center in El Paso, Texas; and St. Francis Hospital in Memphis, Tennessee.
Five hospitals formerly owned and operated by Health Management Associates Inc., in Naples, Florida, have agreed to pay a total of $2 million. These include: Biloxi Regional Medical Center in Biloxi, Mississippi; Davis Regional Medical Center in Statesville, North Carolina; Lancaster Regional Medical Center in Lancaster, Pennsylvania; Physicians Regional Medical Center in Naples, Florida; and Riley Hospital in Meridian, Mississippi.
Three hospitals affiliated with BayCare Health System in Clearwater, Florida, have agreed to pay a total of $1.5 million. These include: Winter Haven Hospital in Winter Haven, Florida; St. Joseph's Hospital in Tampa, Florida; and St. Anthony's Hospital in St. Petersburg, Florida.
Two hospitals affiliated with Banner Health in Phoenix, Arizona, have agreed to pay a total of $2.685 million. These include Banner Boswell Medical Center in Sun City, Arizona, and Banner Thunderbird Medical Center in Glendale, Arizona.
"Charging the government for higher cost inpatient services that patients do not need wastes the country's vital health care dollars," said Principal Deputy Assistant Attorney General Benjamin C. Mizer, head of the Justice Department's Civil Division. "The Department of Justice is committed to ensuring that Medicare funds are expended appropriately, based on the medical needs of patients rather than the desire to maximize hospital profits."