Medtronic disentangles from the Dr Durrani off-label INFUSE lawsuits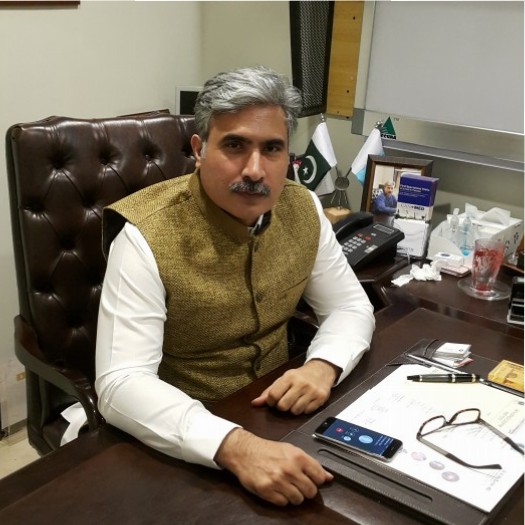 MEDTRONIC DISENTANGLES FROM DURRANI INFUSE LAWSUITS (Orthopedics This Week)
Medtronic plc actually had good legal news on September 23, 2016, regarding an Infuse lawsuit.
Spine patients in Ohio who had back surgery performed by federal fugitive, Atiq Durrani M.D., joined together to sue Medtronic because Durrani used Infuse in an alleged off-label fashion. Durrani is currently practicing back surgery on Pakistanis after fleeing the country just ahead of a Department of Justice (DOJ) posse on his tail for alleged Medicare false claims. He was the top Medicare billing doc in Ohio for a couple of years.
The good news for Medtronic is that the judge overseeing the combined cases ruled that there was no case because all but the fraud claims were pre-empted and fraud allegations were too vague.
The patients' claims included alleged fraud; product liability for failure to warn, design defect, misrepresentation and negligence; and breach of warranty, according to court documents.
Most Wanted List
Durrani has made it up to number 18 on the DOJ's "Most Wanted" list. See the list here.
He was indicted in 2013 on charges of health care fraud, false statements related to health care matters, mail fraud, and illegal drug distribution. Prosecutors said Durrani billed for millions for medically unnecessary procedures.
Durrani fled the country after his arrest in 2013. We reported in June 2015 that he was practicing as an orthopedic surgeon in Pakistan.
On its "Most Wanted" list, the government says Durrani often told patients that the medical situation was urgent and that surgery was needed right away or they would be at risk of suffering from grave injuries. For cervical spine patients, Durrani often told patients that there was a risk of paralysis or the head would fall off if the patient was in a car accident.
Durrani, said the indictment, never read patient radiology reports; rather he provided his own reading, which was either inconsistent with or contrary to the reports written by the radiologists.
The hospital where he practiced in Cincinnati paid $4.1 million in October 2015 to settle claims that the hospital billed for medically unnecessary spine surgeries.
Finally, the government says Durrani dictated his operative reports and other patient records months after the actual treatments. These reports and records contained false statements about the diagnoses of the patients, the procedures performed, and the instrumentations used in the procedures. In addition, Durrani failed to inform his patients of complications experienced during the surgeries.
Durrani Credentials
After he fled the country, we learned that Durrani had set up his own spine surgery clinic and joined the staff of a large hospital in Lahore, Pakistan. The hospital advertises that its surgeons are "U.S. Board Certified."
Durrani claimed to be a "Diplomat" of the American Board of Orthopedic Surgeons (ABOS) on various websites. However, a web search of the ABOS website did not turn up the name of any orthopedic surgeon named Atiq Durrani. The ABOS also confirmed that no one by that name is U.S. board certified.
We contacted the hospital to ask about this, but received no reply.
According to a recent Brad Perriello MassDevice story, the Lahore hospital does not list him on its website.
We looked for him again. And found him at http://www.osi.com.pk/. He's still cutting into people in a clinic in Pakistan and still lists all his claimed credentials. We asked Durrani for comment about his use of Infuse. Have not had a response yet, but our request went out in the middle of the night in Pakistan.
Durrani is still on the lamb, but Medtronic seems to have untangled itself from his legal troubles.