Nick Deeter starts OrthoPediatrics 2.0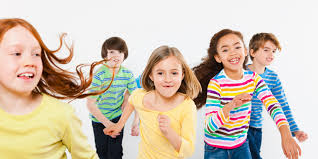 NEW ORTHO PEDIATRICS COMPANY: WISHBONE MEDICAL (Orthopedics This Week)
Finally…another pediatric orthopedic company! WishBone Medical, Inc. has just opened in Warsaw, Indiana. And it's been done by Nick Deeter, founder of OrthoPediatrics Corp.
"WishBone Medical is committed to providing anatomically-appropriate innovative implants and instruments in sterile-packed, single-use, disposable kits to surgeons that fix orthopedic problems in kids. These sterile kits will focus on minimizing disease, preventing infection, reducing overall costs for our customers and achieving the best outcomes for children who are still growing; because kids are not just little adults," said Nick Deeter, founder, chairman of the Board and CEO of WishBone Medical, in the January 17, 2017 news release.
As indicated in the news release, "In 2006, Nick Deeter started OrthoPediatrics because he saw an unmet need in the pediatric orthopedic space. Nick felt the standards for treatment in children were unacceptable and that the use of adult medical devices in these children could not continue. These patients needed medical devices that were designed for their smaller anatomy and unique needs. Nick worked with engineers and surgeons to develop products that could meet the needs of growing children."
"The pediatric orthopedic market is large ($1.4 billion globally) and growing at 10% per year. Unfortunately for the patient, 95% of the orthopedic implants going into children today are not specifically designed for them. Ten years ago when I started OrthoPediatrics, I felt it was unacceptable for a child to get an adult device that was bent, cut, and altered just to try and make it fit while ignoring the growth plates and possibly causing more harm. The large orthopedic companies ignore the pediatric market and focus solely on the adult market. There is still a lot of work to be done on behalf of our kids," added Deeter.
Deeter told OTW, "I founded both companies and we are both dedicated to helping children with orthopedic issues. The business models used to achieve this wonderful cause of helping kids are dramatically different."
Asked about challenges facing the pediatric orthopedic world now, he noted, "The main challenge is educating surgeons to use anatomically appropriate implants for the growing and morphing child. Ninety-five percentof the $1.4 billion market are still altering small adult products and jamming them into kids and hoping that they work. This used to be all pediatric orthopedic surgeons had to work with during surgery. This will change with the introduction of WishBone Medical's innovative sterile packed, disposable kits with all the implants and instruments at their fingertips."