Startup to watch: Mazor Robotics is going through a bazaar episode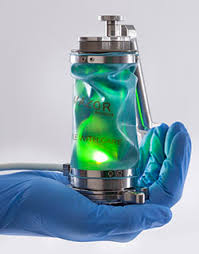 ISRAELI SECURITIES OFFICIALS REQUEST INFO FROM MAZOR (Orthopedics This Week)
In late May, officials of the Israel Securities Authority (ISA) searched the Israeli offices of Mazor Robotics, Ltd.
On June 8, 2017, the company publicly announced the search and noted the ISA had questioned certain officers in connection with an investigation being conducted by the agency.
In a U.S. Securities Exchange Commission (SEC) filing the company said: "Mazor has not been informed as to the subject matter of the investigation, nor has it been charged with any wrongdoing. Mazor is cooperating fully with the ISA."
Ladenburg Thalmann analyst Jeffrey Cohen wrote four days later that the public may never know anything pertaining to the site visit and inquiry.
Cohen wrote that based on management's comments, both direct and at a recent investor presentation, "we believe that the press release is not well understood by investors and that nothing has fundamentally changed at the company."
Cohen added that he believes the company did not need to disclose the ISA visit, "but in continued efforts to be transparent with the public and investors, decided that it would be prudent (particularly in front of management's public appearances). We believe that the company has and will continue to err on the side of transparency and conservatism."
The news caused the company's stock to dip. And that brought in the lawyers looking for investors who might have lost some money.
Numerous law firms announced they were investigating potential securities claims and preparing a class action lawsuit on behalf of shareholders resulting from allegations that Mazor may have issued materially misleading business information to the investing public.
The company's core product is the Renaissance, a surgical robotic system that enables surgeons to conduct spine surgeries. The Renaissance is transforming spine surgery from freehand procedures to robotic procedures, for minimally invasive surgery (MIS), scoliosis, and other complex spinal deformity cases. The company was founded in 2001 and has headquarters in Caesarea, Israel.
In May 2016, Mazor and Medtronic plc announced an agreement where both companies co-promote Mazor's robotics systems, co-develop new robotic-related products and, if certain milestones are met, pump the next generation Mazor robots through Medtronic Spine's distribution system. If all future milestones of the agreement are met, Medtronic could wind up owning 15% of Mazor.