Former Stryker Engineer pleads guilty to accepting bribe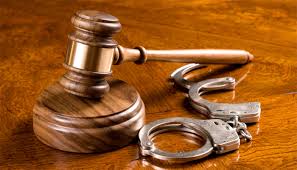 FORMER STRYKER ENGINEER PLEADS GUILTY TO ACCEPTING BRIBE (Orthopedics This Week)
To read the full federal charges, click here.
Daniel Lawrynowicz, a former Stryker Corporation engineering director, pled guilty on April 3, 2018 to accepting a $75,000 bribe for steering business to a New York metallurgy firm.
According to the Department of Justice (DoJ), Lawrynowicz, 48, pleaded guilty before U.S. District Judge Madeline Cox Arleo in Newark federal court to an information charging him with one count of violating the Federal Travel Act.
According to DOJ documents, in 2012, while Lawrynowicz was an employee of Stryker, Eugene Ostrovsky and two other individuals at Sanova LLC, sought a contract worth $5.5 million with Stryker. Lawrynowicz was in a position to make recommendations to others at Stryker related to the goods that Sanova sought to supply under the contract.
"Ostrovsky and the other individuals made illicit bribe payments to Lawrynowicz in exchange for his assistance in helping the technology company secure the contract with the medical device company. These payments included a cash payment of approximately $75,000 to Lawrynowicz after the contract between the two companies was signed."
Sanova VP Pleads Guilty
In February, Ostrovsky, a vice president and partner at Sanova LLC, pleaded guilty to bribing Lawrynowicz in 2012 and 2013 to win the $5.5 million contract with Stryker. He was sentenced March 9 to six months in jail, six months of home confinement and two years of supervised release. Prosecutors said Ostrovsky will also forfeit $1.1 million.
Lawrynowicz's LinkedIn page listed him as a 15-year Stryker employee who was senior director of advanced engineering, leading "a team of 41 engineers and scientists at the Mahwah, N.J. facility dedicated to supporting the Recon Business Units."
The U.S. Patent and Trademark Office lists at least half a dozen patents filed by Daniel Lawrynowicz, of Monroe, along with others, between 2010 and 2013, while he worked for Howmedica Osteonics Corp., of Mahwah.
Jeanine Guilfoyle, a spokeswoman for Stryker, reportedly said the company would not comment on the case or Lawrynowicz's employment at the company.
Smoking Gun
According to the complaint against him, in December 2015, the FBI recorded Lawrynowicz on calls with an unnamed representative from Sanova in which they allegedly discuss concealing about $75,000 in bribes ahead of a fictitious audit of Sanova:
"Representative One: "I am more worried about that $75k in cash that eh you know that we gave you, I don't know if that ever comes up, or we deny it right, obviously."

Lawrynowicz: "Yeah, Yeah … when is that happening?"

Representative One: "Its ongoing, they called us to say they are auditing us and they just showed up…"

Lawrynowicz: "Let's get a story together so that ah you know it all has legs and a tail."
During a call the next day the pair allegedly revisited the subject, discussing any potential links to a consulting company owned by Lawrynowicz, according to the complaint:
Representative One: "Oh you are talking about the eh $75K cash that we gave for, after [medical device company] contract?"

Lawrynowicz: "Yeah" … "what link do you have documented to [consulting company]? "What does [consulting company] represent within any of the files of [Sanova]? …"What is the story, that eh, what services did [consulting company] render to make sure that we are all singing the same tune, if there is a dialogue?"

Representative One: "I know I took out my $25K in a safe way … I don't know if that is as important, just to make sure that yours was not appropriated in any kind of visible way, I mean tell me that you left it in cash or at least if you put it somewhere that you put it an untraceable account …"

Lawrynowicz: "Yeah, yeah, it never made it into any account … there is no record of any kind of deposit."

Representative One: "That should be okay, I guess…"

Lawrynowicz: "From my end, I've been very cognizant from not creating any raised eyebrows kind of scenarios, so it's all been appropriately handled."
Lawrynowicz is scheduled to be sentenced on July 23, 2018. He could go to prison for five years, pay a $250,000 fine, or twice the gross gain or loss, and forfeit $75,000.
To read the full federal charges, click here.