"Power T Handle" is used in the first spine surgeries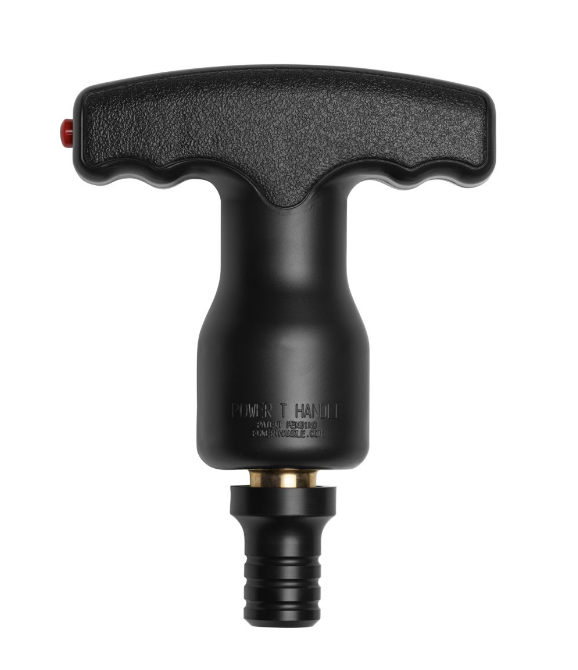 website – http://powerthandle.com/
POWER WITHOUT COMPROMISES
YES works as manual "T" handle
YES works as low speed, high torque power driver
YES preserves "feel"
YES small size does not block C-arm
YES use existing instruments with 1/4″ square attachment
YES low cost, single-use device
YES sterile in the package ready to use
HASSLE-FREE POWER
NO bothersome cords
NO reprocessing
NO cumbersome drills
NO custom instrument attachments needed
NO equipment capital costs
NO maintenance costs
NO batteries to recharge
---
Power T Handle Announces Completion of First Spinal Surgery Procedures Performed With Innovative Power Device
New Power Tool Increases Surgical Efficiencies 
---
Power T Handle, LLC, a surgeon-driven, innovative company, announced today the successful completion of the first spinal surgical cases using the Power T Handle, an instrument designed to merge power and tactile feel in spinal and other surgical procedures.
The Power T Handle is the first surgical power solution that seamlessly integrates power while preserving the manual capabilities of traditional T handles that attach to orthopedic instruments, such as screw taps and screwdrivers.  This revolutionary, cordless device is the first of its kind that transforms from a manual handle to a low speed, high torque power driver with the press of a button.  The low profile and sleek design preserves the tactile feel of traditional T handles and is compatible with existing 1/4" square attachment instruments.  This low-cost, single-use device is provided in a sterile package for immediate use.
The Power T Handle overcomes the limitations of pre-existing power tools by eliminating cumbersome surgical drills, custom instrument attachments, and power cords.  This device is also cost-efficient, as there is no investment in capital equipment, no reprocessing, no maintenance costs and no batteries to recharge.
Andrew Rhea, MD, Florence Neurosurgery and Spine Center, Florence, SC performed the first procedures with the Power T Handle.  "I decided to use the Power T Handle in these spinal fusion procedures to allow for easier and quicker insertion of the tap and pedicle screws without loss of tactile feedback," stated Dr. Rhea.   "The Power T Handle fits my existing surgical technique.  It is simple to attach, increased my surgical efficiency, and provided the natural feel of using a traditional T handle.  It also fit well in the surgical field without having to move the C-Arm or struggle with a power cable."
Kevin Cahill, MD, PhD, President of Power T Handle LLC, said of the device, "We developed the Power T Handle to offer surgeons a better power tool.  This device truly delivers power without compromise."  Dr. Cahill continued,  "The Power T Handle solves many of the challenges facing surgeons and the surgical team today trying to incorporate power technologies.  It offers an easy to attach and use device that increases OR efficiencies, reduces surgeon fatigue and preserves the tactile feedback of traditional instrumentation.  We are eager to see what the future holds for the Power T Handle as we continue to evolve and provide better power solutions for surgeons."