DinamicOR brings a solution to the operating room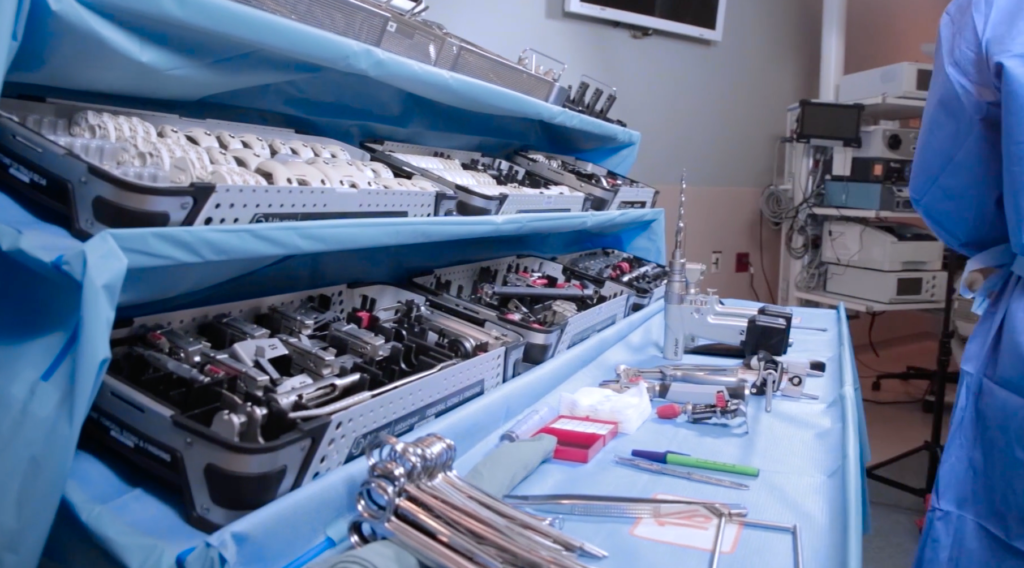 When I first saw this, I thought… "Wow, this just makes sense. What hasn't anyone else invented this? Looks like a Donut shop where a nurse can reach EVERYTHING" –Tiger
What is DinamicOR:
DinamicOR is a three-tiered back table that is paired with an app to ensure efficiency, simplicity, and most importantly safety while in the operating room.

DinamicOR Operating Room Footage

DinamicOR's Solutions:
Our three-tiered back table is able to eliminate heavy tray movements protecting the backs of hospital workers, eliminates chaos and missing tools by having all medical equipment easily seen and accessible, and best of allows for a quicker surgery which is beneficial to the patient under anesthesia and the hospital saving them roughly $600 a procedure which can add up to $120,000 a year if the hospital has have 20 procedures a day.

(We have actual case studies with hospitals proving these numbers!)

Other Advantages of DinamicOR:
Reduce setup/breakdown time by 32%
Allows hospitals to maximize their space in the operating room
Hospitals can train their staff using the interactive app
Why DinamicOR Was Created:
DinamicOR's CEO Jeff Gerstner was in the medical industry for over 13 years as a sales force executive and worked with thousands of surgeons and other medical professionals who all recognized an efficiency problem with the current operating room system but weren't sure how to address that issue. That's when Jeff birthed the creation of DinamicOR with the vision to correct the current efficiency and safety dilemmas operating rooms are presently faced with today.
If you would be interested hearing more, please email me back or call me at any time at 518-892-5417.
Thank You,Garrett
—
Garrett WrightBusiness Relations
Cell: (518)-892-5417
Fax: (585) 563-2358
Suite #140
1175 Pittsford-Victor Road
Pittsford, NY 14534
www.DinamicOR.com