Amendia acquires Custom Spine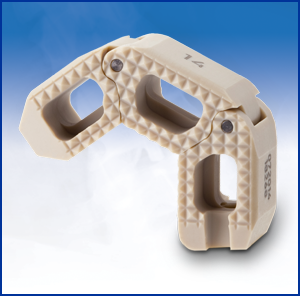 Amendia Acquired Custom Spine (HealthPointCapital)
press release   Amendia website   Custom Spine website
Mergers and Acquisitions in Orthopedics
Amendia announced that it acquired of Custom Spine, Inc., a developer of spinal implants and instruments for the treatment of spinal disorders.
One of Custom Spine's core technologies is its Pathway articulating vertebral interbody device (AVID), which features three intra-linked PEEK cages that are inserted using a standard transforaminal approach. The product aims to offer better placement control with a large footprint to increase structural support.
This transaction provides Amendia with a comprehensive product portfolio that incorporates a vertically-integrated business model designed to maximize efficiencies, cost savings and customer service, positioning Amendia for scalable and sustainable growth. For example, management anticipates Pathway will have an immediate positive impact on Amendia's distribution network. Furthermore, Custom Spine holds the rights to 40 patents in its IP portfolio which is expected to instantaneously increase the breadth and depth of Amendia's R&D pipeline.
Custom Spine was founded in 2003 and is based in Parsippany, New Jersey.