Before an incision is ever made: Artificial Intelligence accurately predicts the Orthopaedic episode of care
Before an Incision Is Ever Made: Artificial Intelligence Accurately Predicts the Orthopaedic Episode of Care (Cleveland Clinic)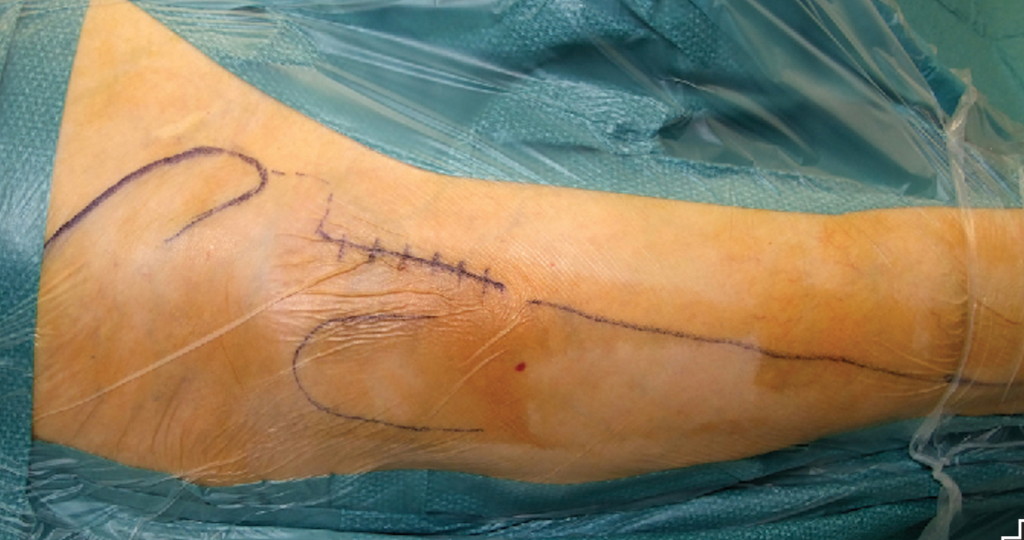 ---
Building patient-specific payment models for joint replacement
---
In two recent studies, surgeons in Cleveland Clinic's Orthopaedic and Rheumatologic Institute developed and validated a machine-driven automated algorithm for predicting a given patient's length of stay (LOS) and inpatient payment prior to total hip or knee arthroplasty. The algorithm provides a patient-specific payment model, with tiered reimbursement according to the anticipated complexity of each case. Consult QD interviewed Prem Ramkumar, MD, MBA, an orthopaedic surgical resident working with Brendan Patterson, MD, and Viktor Krebs, MD, who is directing the application of artificial intelligence (AI) to determine the feasibility of bundled care payments for orthopaedic surgery through modern machine learning applications.
Q: What is the value of predicting the cost of care?
A: We know that patients with major comorbidities are more likely to develop complications and require a longer LOS. The recent push from payers for bundled payments does not take into account the significant variation in our patients' ages and comorbidities. For example, a knee replacement in an otherwise healthy 55-year-old male should cost significantly less than the same procedure in a 70-year-old male with hypertension and poorly controlled Type 2 diabetes. When it comes to surgery, a one-size-fits-all approach to payment might increase the costs for providers, payers and patients alike.
Q: What would you say were the most significant findings of these studies?
A: The most significant findings is that we are much closer than we realize to predicting hospital courses and costs — before an incision is even made. With our commitment to collecting big data and availability of greater computing power, we can now project the episode of care down to the level of the individual patient. Not all patients are created the same, and thus not all patients require the same resources or efforts. In these studies, we proposed a patient-specific payment model (PSPM) that more equitably distributes resources based on a given patient profile for arthroplasty procedures of the hip and knee.
Q: Why do you think the application of big data/machine learning in medical practice has lagged that in the online consumer space? Why is it easier for companies like Netflix and Amazon?
A: Because our focus in medicine is on caring for people rather than providing entertainment or optimized shopping experiences for consumers, technological changes lag behind those of, say, Amazon or Netflix, which have more opportunity to experiment and rapidly innovate. Healthcare regulations and the protection of patient information also contribute to the slower pace of adaptation and innovation. Amazon and Netflix have the opportunity to experiment and rapidly innovate. Although change occurs at a more glacial—albeit safer—pace, we believe remaining thoughtful and innovative in our application of AI is critical if we are to better serve the people who trust us with their lives. Moreover, we believe AI and subsequent insights like those derived from the PSPM are here to stay.
Q: Can you comment on the importance of these studies for all stakeholders?
A: We believe these study signal a new era in clinical workflow and research, which directly impacts patients, physicians and payers. Knowing how many resources a patient will need before surgery gives us the opportunity to plan and prepare to render patient-specific care. This is a previously uncharted advantage we at Cleveland Clinic are extremely excited to share with our professional community. For patients, this may mean fewer routine visits and less disruptive days with smarter postoperative monitoring tools. For physicians, this may mean fewer clicks with safer automation when working with electronic medical records. For payers, this may mean improved budgetary planning with fewer delays in care and "surprise" bills.
Q: What is the next step in this research?
A: We are moving quickly in our study of AI and its impact on orthopaedics under the leadership of Drs. Brendan Patterson and Viktor Krebs. We have recently established the world's first laboratory dedicated to studying the impact of AI on the practice of orthopaedic surgery. Our focus is on two areas: remote patient monitoring with recent telehealth initiatives and value-based care tailored to the specific patient as demonstrated by the aforementioned PSPMs using evidence-based data.