Isn't it time we regulate stem cell injections?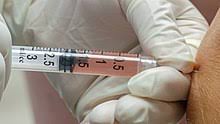 It's the wild wild west out there. There are no clinical outcomes studies available. There is a huge placebo effect. The public is being tricked. And some clinics are making big mistakes.
---
Some Nebraskans sickened by unapproved stem cell treatments, officials say (Omaha.com)
Federal and state health officials on Friday warned of risks associated with unapproved products derived from stem cells, placentas and umbilical cord blood.
In an advisory sent to Nebraska health care providers, officials said some people in the state became ill after receiving a product — called exosomes — derived from placentas.
The Food and Drug Administration also issued a safety notice Friday alerting patients, health care providers and clinics of "multiple recent reports of serious adverse events experienced by patients in Nebraska who were treated with unapproved products marketed as containing exosomes."
State officials began investigating after learning of the illnesses, said Dr. Maureen Tierney, head of the health care-associated infections program in the Nebraska Department of Health and Human Services, and determined that the therapy was the source.
Fewer than five people became ill, all within the past two months. All are recovering, but some were very sick. Tierney said she could not provide further details about the patients or the company that provided the products because of the ongoing public health investigation.
She urged anyone who has had similar experiences with such products to contact a health care provider, who can reach out to the state.
She said she can assure Nebraskans "that this particular product from this particular manufacturer is no longer present in Nebraska."
But unproven products are being marketed under a variety of names, Tierney said, including stem cells and umbilical cord blood. Clinics marketing the products have proliferated across the country in recent years.
Because of a number of reported ill effects related to unapproved products, the FDA is increasing its oversight and enforcement of the industry.
Stem cell therapies offer the potential to repair and restore cells and could possibly be used to treat many medical conditions and diseases, according to the FDA. But for almost all of the products, it's not yet known whether they have any benefit.
Currently, the only stem cell-based products approved for use in the U.S. involve using cells from bone marrow, umbilical cord blood and blood to treat certain cancers and blood-related diseases.
In its safety notice, the FDA said there are currently no FDA-approved exosome products. Clinics offering them, the agency said, "deceive patients with unsubstantiated claims about the potential for these products to prevent, treat or cure various diseases and conditions. They may claim that these products do not fall under the regulatory provisions for drugs and biological products — that is simply untrue."
The agency has previously warned consumers about the risks of unapproved stem cell products. Those include failure of the cells to work as expected, reactions at injection sites, tumor growth and infections. Even the use of a patient's own stem cells can pose such risks, state officials said.
Separately on Friday, the FDA warned a California company and its executives that their stem cell products derived from umbilical cord blood lack required FDA approval and are a potential public health risk and sent additional warning letters to other manufacturers and health care providers regarding unapproved stem cell products.