What is the rebound month for the backlog of orthopedic procedures?
Send me your prediction and I'll share it anonymously here?
Predictions are pouring in. Thank you. –Tiger
---
Prediction results by function…
🔸May/June – HR/Finance leaders

🔸July/Aug – Technology leaders

🔸Sep/Oct – CEOs, GMs, most Sales leaders

🔸Nov/Dec – some Sales leaders
---
Additionally, here is a Twitter poll that I completed with Orthopedic Surgeons in late March.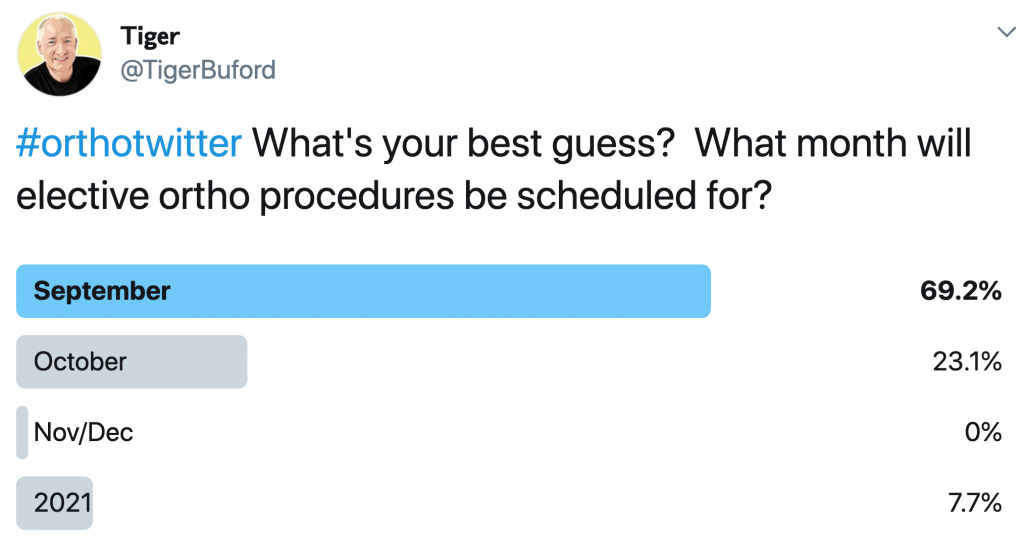 ---
Ok, we are all trying to stay safe right now from COVID-19 and doing our part in social distancing, but let's talk about orthopedic sales for a minute.
There will be a dip in sales for some duration followed by a strong rise in sales.
Orthopedic company leaders are all trying to figure out when the backlog of elective orthopedic procedures will be released. Is this weeks or months? Nobody knows at this point in late March 2020. However, we will have a better visibility to orthopedic procedures once we pass the peak ICU usage for the virus in late April/early May.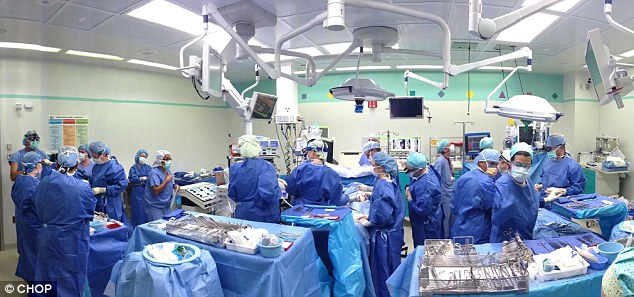 One thing this is certain. There is going to be a HUUUGGGGEEEEE backlog of elective procedures lined up. There will be an opportunity for device companies on the back end of this. The smart orthopedic companies will be well positioned for this and will take market share.