Sharing a unique peer-reviewed video journal for surgical videos and case reporting
go to website – https://jomi.com/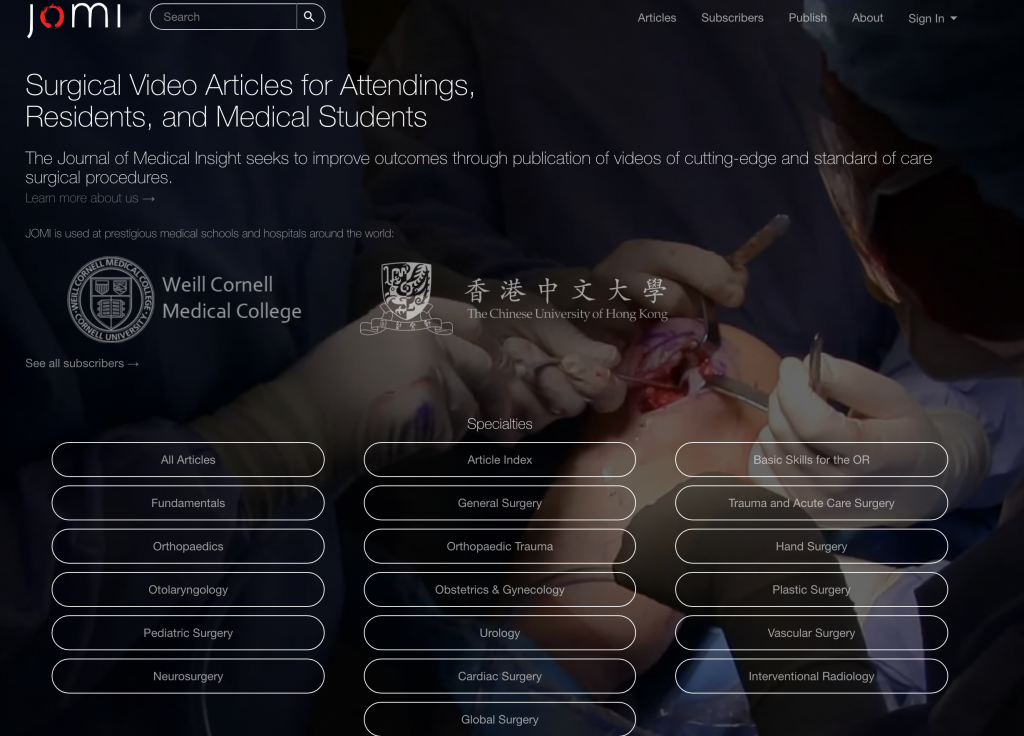 Content that educates and drives clinical decision-making is at a premium. JOMI, founded by Nikita Bernstein, was created to elevate the dialogue and educate healthcare practitioners and members of the medical technology industry alike.
When asked about the platform and why he brought it to the marketplace 6 years ago, Bernstein says, "the market has so many video resources available online, but few offered consistency and a peer-review process to educate in an unbiased manner. My primary aim was to create a window into the practice of expert surgeons. At the end of the day, if we can drive better outcomes for patients, we have done our job well."
JOMI Surgical Video Journal is a unique resource that walks a user through an entire procedure in a video-based on-demand virtual shadowing experience. This novel approach was honed over the years to offer deep dives into surgical techniques and relevant technologies.
JOMI's videos include:
Narration by the operating surgeon
Coverage from incision-to-closure
A rich variety of cases across specialties
Educators use the video case reports to prepare their students for clinical rotations; practicing professionals use JOMI to stay up-to-date, and to prepare for unfamiliar procedures.
Industry can seek to publish case reports to edify the end-user as to how a key opinion leader operates or integrates new technologies.
Need more info? Here's a quick 2-minute video that explains what JOMI is about:
Please contact michael.spiegler@jomi.com for more details.