"What startup mistake will you never make AGAIN?"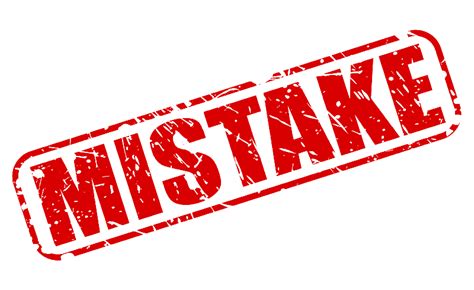 shared by Alex Lieberman @businessbarista on Twitter. https://twitter.com/businessbarista


I asked several startup founders one simple question: "What early business mistake will you never make again?"
MISTAKE 1: HIRING REACTIVELY VS. PROACTIVELY
Too often, young execs recruit talent for today's business needs.Instead we must ask what will be required 12-24 months from now. Hire for the future.
MISTAKE 2: HIRING FAST, FIRING SLOW
A good hire can make a business. A bad hire can break a business. Patience is a virtue to find the right person. And once you know someone isn't right for the role, don't let it drag on. Be decisive, fire with speed.
MISTAKE 3: DELEGATING TOO QUICKLY
Until you've found product-market fit, stay as close as possible to the product. "Once a professional can do the job better than a pirate, it's time to step back."
MISTAKE 4: DON'T WORK WITH FRIENDS
Traditional wisdom says that working with family or friends is a big no no. That's only true if you don't do two things correctly: 1) Set unmistakeable expectations2) Communicate constantly & clearly
MISTAKE 5: WAITING TO HIRE HR
We all think we can handle the people part of the business. Until we can't. Hire an HR partner way before you think you need one. You won't ever regret it.
MISTAKE 6: HIRE FOR EXPERIENCE
There's a time and place to hire an experienced person. The early stages of a business might not be that time. Experience doesn't get you from 0 to $1m. Grit, curiosity, and agility do.
MISTAKE 7: FAILING TO BUILD PROCESS EQUITY
Your process compounds just like money.In the beginning, fight the urge to work in a one-off fashion. Start documenting processes before you think you need to.Build process equity early. It pays dividends later.
MISTAKE 8: BLINDLY SIGNING CONTRACTS
Find an attorney you trust. Have them walk you through every deal possible. You'll learn the language of law. And know what you're signing every time, always editing to your benefit.
MISTAKE 9: HOLDING ONTO THINGS
Delegation is painful but necessary for every Founder. Just ask yourself: am I uniquely qualified to crush this job? If the answer is no, and you have the means to hire someone who is, what are you waiting for?
MISTAKE 10: BLIND TO YOUR IMPACT
We don't realize our actions set the tone for the entire company, good or bad. If we're a gossip: the company has a gossip culture. If we run ourselves til failure: the company has a burnout culture.
MISTAKE 11: NOT EVALUATING GOALS PROPERLY
Understand what you/your future investors expect. Set specific goals that align with those expectations.Religiously monitor against these goals, and if you miss them, consider changing course.
MISTAKE 12: TRADING YOUR TIME AS MONEY
Many entrepreneurs start by providing a service. That works, but to achieve scale & freedom, you have to stop trading your time for money. Instead, use your time to build systems that cashflow when you sleep.
MISTAKE 13: NICE ≠ HELPFUL
Sugar coating with employees doesn't help anyone. It helps your ego short-term, but crushes it long-term. And it leaves your team confused. Being clear & direct is more important than being nice.
MISTAKE 14: PLAYING THE BLAME GAME
An employee mistake is ALWAYS your fault. 1) Mistakes are typically a result of process or strategy failure, which is your job.2) Execs must assume blame & delegate praise.
MISTAKE 15: RUSHING TO THE NEXT WIN
Avoid moving mindlessly from one goal to the next. Pause to celebrate each milestone.Make space in the budget for celebratory dinners with your team.Take too many photos, and document everything to appreciate later.
MISTAKE 16: IGNORING OTHER OPINIONS
Most Founders are strong independent thinkers. They operate on instinct & finding truth for themselves. But they shouldn't ignore the views of smart people in the field. Complement first instinct with external expertise.
MISTAKE 17: DISCOUNTING 3RD PARTIES
Third parties like tax, accounting, and legal are an afterthought for many. Wrong move. These folks help you navigate things that "you don't know that you don't know." Take the time to find great 3rd party partners.